Tampa Bay Buccaneers
vs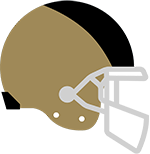 New Orleans Saints Prediction
Expect a close game with the Tampa Bay Buccaneers winning 50% of simulations, and the New Orleans Saints 50% of simulations. In close games, turnover margin is especially important. The Tampa Bay Buccaneers commit fewer turnovers in 57% of simulations and they go on to win 67% when they take care of the ball. The New Orleans Saints wins 73% of the simulations in which they commit fewer turnovers. Tom Brady is averaging 299 passing yards per sim. If he can have a great game with better than average passing yards and at least a 2 to 1 TD to INT ratio (41% chance) then he helps his team win 61%. Drew Brees is averaging 310 passing yards per sim. If he can have a great game with better than average passing yards and at least a 2 to 1 TD to INT ratio (31% chance) then he helps his team win 59%.
Tampa Bay Buccaneers vs New Orleans Saints Prediction
The Divisional Round of the playoffs comes to an end with an NFC South showdown between the Tampa Bay Buccaneers and New Orleans Saints. Game time is set for 6:40 EST on Sunday, January 17, at the Mercedes-Benz Superdome in New Orleans. The Saints are currently listed as three-point favorites with the over/under set at 52 points. Let's take a closer look at both teams before sharing our model's Saints vs Buccaneers prediction.
New Orleans Saints Preview
The Saints were arguably the most impressive team during Wild Card Weekend. After losing back-to-back games in Weeks 14 and 15, New Orleans has done well to bounce back with three straight impressive wins. For what it's worth, the Bears are probably the worst team that made the playoffs this season. Nevertheless, the Saints dominated Chicago on both sides of the ball, getting off to a good start in what could be Drew Brees' last opportunity to chase a Super Bowl.
For the New Orleans offense, health is the name of the game. Obviously, Brees has shaken off the rust after missing several weeks due to injury. However, it's equally important that both Alvin Kamara and Michael Thomas returned to the field last week. Kamara ran for 99 yards after missing Week 17 while Thomas caught five passes for 73 yards after missing nearly a month. To be fair, the New Orleans offense wasn't overly impressive against a tough Chicago defense last week. But the Saints have virtually all of their key pieces back on that side of the ball, so it's reasonable to think that they'll continue to improve as the postseason moves along, at least as long as Brees remains sharp.
Defensively, the Saints also flexed a little muscle against Chicago last week. There were some troubling moments late in the regular season despite the Saints giving up the fifth-fewest points in the NFL in 2020. However, after giving up seven points to Carolina in Week 17 and nine points to the Bears last week, the New Orleans defense is rounding into form at the right time. The Saints have stars at all three levels and might have the most well-rounded defense in the league. Alas, the Saints aren't sure if they'll have Trey Hendrickson, the team's sack leader, available against Tampa Bay. The Saints can survive without him, although Hendrickson is undoubtedly a difference-maker on the defensive line.
Tampa Bay Buccaneers Preview
Nobody said winning in the playoffs would be easy, but the Buccaneers were able to survive a bit of a scare from Washington in the Wild Card Round. It was Tampa's first playoff win since winning Super Bowl XXXVII. After winning four straight to close out the regular season, the Bucs are arguably the hottest team left in the NFC side of the playoffs.
The win of Washington was a great example of the absurd amount of receiving talent around Tom Brady. If Mike Evans and Chris Godwin weren't enough, Antonio Brown has made a huge impact down the stretch, scoring five touchdowns in his last four games. Tight ends Cameron Brate and Rob Gronkowski are also available just in case Brady needs more playmakers. Of course, the Bucs know that to advance in the playoffs, they'll need some semblance of a running game. It's unclear if Ronald Jones will be able to play this week due to an injury. But Leonard Fournette was a more than adequate replacement against Washington, rushing for 93 yards and catching four passes. If the Bucs can continue to run the ball effectively, regardless of whether it's Jones or Fournette, Brady's band of receivers becomes even more dangerous.
As for the Tampa defense, the Bucs did enough to beat Washington last week. Of course, they were also facing an inexperienced quarterback making his first career start. At times, the Buccaneers have played at a high level defensively this season. The return of linebacker Devin White should also help the Bucs get back to full strength on that side of the ball. But the Buccaneers have also been exposed defensively this season, particularly because they are sometimes too reliant on blitzes to pressure the quarterback.
Full Game Prediction
This will be the third meeting between these teams this season. The Saints won the first two, outscoring the Bucs by a combined 72-26, including a 38-3 blowout in Week 9. The Buccaneers are surely a better team than they showed in that game, as they were blown out early and attempted just five rushing plays. However, the Saints are also playing some of their best football late in the season and appear to have Tampa's number.
Make sure you sign up for a BetQL subscription so you can check out all of the important stats and trends for this matchup. You will also have access to our model's official Buccaneers vs Saints prediction.