Los Angeles Chargers
vs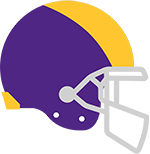 Minnesota Vikings Prediction
In what is expected to be a close matchup, the Los Angeles Chargers and the Minnesota Vikings will go head-to-head this week. According to our simulations, the Vikings edge out the Chargers with a slight advantage, winning 55.0% of the simulations compared to the Chargers' 44.0%. In games as tight as this one, turnover margin often becomes a deciding factor. Interestingly, the Chargers commit fewer turnovers in 26.0% of simulations, leading to an impressive 80.0% win rate when they take care of the ball. On the other hand, the Vikings win 69.0% of simulations in which they commit fewer turnovers.

One player who will greatly impact this game is Chargers quarterback Justin Herbert. In our simulations, Herbert has been averaging an impressive 280.0 passing yards per game. If he can have a stellar performance with above-average passing yards and maintain a TD to INT ratio of at least 2 to 1 (a 38.0% chance), he significantly improves his team's chances of winning, boosting it to 55%. Another player to keep an eye on is the Vikings' running back Alexander Mattison. With an average of 36.0 rushing yards per simulation, Mattison has shown potential to make a big impact. If he can surpass his average and score at least one rushing touchdown (a 20.0% chance), he gives his team a solid 75% chance of winning.

To get all the insights and predictions on this highly anticipated game and more, be sure to subscribe to BetQL. Our model factors in various statistics and probabilities for each team and player involved, giving you a comprehensive overview and expert analysis on how this game will unfold.