Green Bay Packers
vs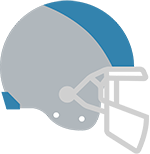 Detroit Lions Prediction
In the upcoming game between the Detroit Lions and the Green Bay Packers, the Lions are favored with a 66.0% chance of victory according to BetQL's model. Led by their promising young running back Jahmyr Gibbs, who is projected for 40.0 rushing yards and has a 38.0% chance of scoring at least one rushing touchdown, the Lions' offense looks poised for success. However, it's worth noting that in the 34.0% of simulations where the Packers come out on top, Jordan Love performs well, averaging 1.3 touchdown passes versus 0.61 interceptions.

One key factor that could play a significant role in the outcome of this matchup is the performance of Packers' running back Aaron Jones. In games where Green Bay wins, Jones is projected to amass 54.0 rushing yards and score 0.26 rushing touchdowns. Conversely, in losses, his production significantly drops to 31.0 yards and 0.08 touchdowns. The Lions' defense will surely be focusing their efforts on containing Jones and limiting his impact on the game.

The turnover battle will also be crucial in determining the outcome of this contest. BetQL's model gives the Lions a 71.0% chance of forcing more turnovers than they commit, which typically translates into victory 78.0% of the time for Detroit. If they can create turnovers and capitalize on their opponents' mistakes, the Lions will have a great opportunity to secure a win.

To find out more about how BetQL's model is picking this game and gain valuable insights for your betting strategy, be sure to subscribe to BetQL. Join our community of sports enthusiasts who rely on our comprehensive analysis and data-driven predictions to make informed decisions on their wagers!