Washington Commanders
vs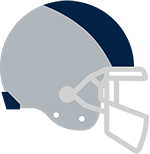 Dallas Cowboys Prediction
In this upcoming game between the Washington Football Team and the Dallas Cowboys, our simulations indicate that it's going to be a close battle. According to our model, the Cowboys come out as slight favorites, winning 57.0% of simulations, while the Washington Football Team is not far behind with a 43.0% chance of getting the victory. In games like these, turnovers can make all the difference, and the team that takes care of the ball tends to have a higher chance of emerging victorious.

Looking at the turnover margin in our simulations, we see that the Washington Football Team commits fewer turnovers in 43.0% of simulations, and they manage to win an impressive 66.0% of those games. On the other hand, when the Dallas Cowboys avoid giving the ball away, they come out on top in 76.0% of simulations. This highlights just how important ball security will be in this game. Whichever team can limit their mistakes and protect the football will likely have a significant edge.

To further analyze the potential impact of individual players, let's take a closer look at Brian Robinson Jr. and Tony Pollard. Robinson is averaging 32.0 rushing yards per simulation, and if he can have a standout performance with better-than-average rushing numbers and at least one rushing touchdown (which occurs with a 12.0% chance), his team's win probability increases to an impressive 63%. Meanwhile, Pollard has been averaging 35.0 rushing yards per sim, and if he can also step up with an exceptional game on the ground and score a rushing touchdown (with a 12.0% chance), his team's chances of winning improve to 74%.

To get a more accurate prediction for this game and find out how our model is leaning towards picking either team, be sure to subscribe to BetQL for comprehensive insights and smart betting recommendations based on thorough analysis.