Tennessee Titans
vs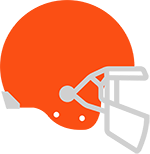 Cleveland Browns Prediction
In this highly anticipated matchup between the Cleveland Browns and the Tennessee Titans, the Browns find themselves as solid favorites with a 65.0% chance of coming out on top. Led by quarterback Baker Mayfield and a potent rushing attack, Cleveland looks to establish their dominance against a tough Titans defense. Running back Pierre Strong Jr. projects to have a solid game, with a projected 48.0 rushing yards and a 28.0% chance of scoring at least one rushing touchdown. If the Browns want to secure the victory, they will need to rely on their strong running game and capitalize on opportunities.

The Tennessee Titans, however, are not to be taken lightly. In the 35.0% of simulated games where they come out victorious, quarterback Ryan Tannehill has an impressive average of 1.02 touchdown passes and shows great ball security with only 0.5 interceptions. Leading rusher Derrick Henry also plays a crucial role in the Titans' success, averaging a staggering 107.0 rushing yards and 0.46 rushing touchdowns in wins. Conversely, in losses, his numbers drop significantly to just 61.0 yards and 0.12 touchdowns. If the Titans want to pull off the upset in this matchup, they will need Tannehill to continue his efficient passing and for Henry to find success on the ground.

One factor that could heavily influence the outcome of this game is turnovers. The Cleveland Browns boast an impressive 75.0% chance of forcing more turnovers than they commit in this matchup. This positive turnover margin has proven to be instrumental in their success, resulting in victory in 76.0% of simulated games where they hold an advantage in turnovers. Capitalizing on these opportunities will be crucial for the Browns if they want to assert their dominance over the Titans.

To gain even further insight into this exciting matchup between the Cleveland Browns and the Tennessee Titans, make sure to subscribe to BetQL. Our model has analyzed all the vital statistics and factors, allowing you to make informed decisions when it comes to your wagers. Don't miss out on finding out how our model is picking this game and maximizing your chances of success. Subscribe to BetQL now!