Baltimore Ravens
vs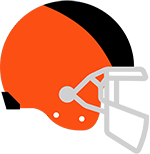 Cincinnati Bengals Prediction
In this upcoming game, the Cincinnati Bengals are considered the solid favorites with a 65.0% chance of beating the Baltimore Ravens, according to our model at BetQL. Joe Mixon is projected to have a significant impact on the Bengals' offense, as he is expected to gain 50.0 rushing yards and has a 42.0% chance of scoring at least one rushing touchdown. If Mixon can find success on the ground, it will undoubtedly boost Cincinnati's chances of coming out on top.

On the other side of the ball, if the Ravens manage to pull off the upset victory in this game, it will likely be thanks to their star quarterback, Lamar Jackson. Jackson's performance is crucial for Baltimore's success, especially considering his passing statistics in simulated games against the Bengals. In victories for the Ravens, Jackson averages 0.7 touchdown passes but also throws 0.44 interceptions. However, in losses, he throws fewer touchdowns with a ratio of 0.44 TDs for every 0.9 interceptions.

One factor that could potentially swing this game in favor of Cincinnati is their ability to force turnovers. According to our model, there is a 25.0% chance that the Bengals will end up with more turnovers forced than committed. It's important to note that when Cincinnati has a positive turnover margin, they win an impressive 90.0% of their games. If they can create turnovers and capitalize on them, it could be a deciding factor in the outcome of this matchup.

To get a full breakdown of how our model is picking this game and gain access to valuable insights for all upcoming matchups, be sure to subscribe to BetQL today! Our advanced data analysis and expert predictions will give you the edge you need when making your bets. Don't miss out on winning opportunities - join BetQL and stay ahead of the game!