New Orleans Saints
vs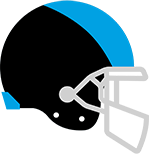 Carolina Panthers Prediction
The upcoming game between the New Orleans Saints and the Carolina Panthers is shaping up to be a close and intense battle. Our simulations indicate that there is no clear favorite in this matchup, with the Saints winning 49.0% of the simulations while the Panthers come out on top in 50.0% of them. With such a tight contest expected, factors like turnover margin could play a pivotal role in determining the outcome.

Turnovers can often be the deciding factor in closely contested games, and our model suggests that the Saints have an edge in this aspect. In 52.0% of the simulations, the Saints committed fewer turnovers, which resulted in a remarkable 67.0% win rate for them. On the flip side, whenever the Panthers managed to limit their turnovers, they won an impressive 71.0% of the simulations. By protecting the ball and making smart decisions on offense, both teams have shown a propensity to come out on top.

When it comes to individual performances, keep an eye on running backs Jamaal Williams for the Saints and Chuba Hubbard for the Panthers. Williams has been averaging 42.0 rushing yards per simulation, and if he can exceed this average while finding the end zone at least once (25.0% chance), our data shows that his team's chances of winning skyrocket to 71%. On the other hand, Hubbard has been generating 64.0 rushing yards per sim, and a standout performance from him with over-the-top rushing numbers and a touchdown (24.0% chance) increases his team's win probability to an impressive 73%.

To get deeper insights into how our model is analyzing this game and to access expert predictions and trends, make sure to subscribe to BetQL. Our comprehensive data-driven analysis will provide you with valuable information to make informed betting decisions and enhance your overall wagering experience. The game between the Saints and Panthers holds plenty of excitement, and BetQL is your go-to source to stay ahead of the game.