Baltimore Ravens
vs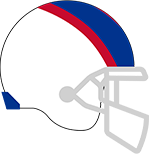 Buffalo Bills Prediction
Expect a close game with the Baltimore Ravens winning 47% of simulations, and the Buffalo Bills 52% of simulations. In close games, turnover margin is especially important. The Baltimore Ravens commit fewer turnovers in 58% of simulations and they go on to win 65% when they take care of the ball. The Buffalo Bills wins 79% of the simulations in which they commit fewer turnovers. Lamar Jackson is averaging 74 rushing yards per sim. If he can have a great game with better than average rushing yards and at least a 1 rushing TD (22% chance) then he helps his team win 66%. Josh Allen is averaging 273 passing yards per sim. If he can have a great game with better than average passing yards and at least a 2 to 1 TD to INT ratio (45% chance) then he helps his team win 51%.
Baltimore Ravens vs Buffalo Bills Prediction
As expected, the two favorites won their opening round games and will now meet in the Divisional Round. The Buffalo Bills opened the playoffs with a 27-24 victory over the Indianapolis Colts. While the game was closer than they wanted, it was their first playoff win since 1995. They now face the Baltimore Ravens, who are coming off an impressive 20-13 victory over their nemesis, the Tennessee Titans. This game will be played on Saturday, January 16th, at 8:15 P.M EST.
Buffalo Bills Preview
It wasn't easy, and it definitely made some people sweat down the stretch, but the Bills finally did it, winning their first playoff game since 1995. It was well worth the wait for Bills fans, as this Buffalo team looks to have the horses to potentially go all the way. They have a young quarterback, a solid receiving group, and an opportunistic defense that can take the ball away. They have the formula, and they'll have an opportunity on their home field to clinch a berth in the AFC Championship Game.
Josh Allen played like an MVP candidate once again. In his first playoff win, Allen threw for 324 yards and two touchdowns, and added a touchdown with his legs. He accounted for nearly 400 yards, and showed the confidence against a solid Colts defense. Allen looks poised to make noise going forward, and he has plenty of help from his superstar wide receiver, Stefon Diggs. 
Diggs continues his otherworldly season. In his first year in Buffalo, he's done wonders for this offense. His outburst continued in the Wild Card Game, as he caught six passes for 128 yards and a touchdown. Nobody has been able to cover Diggs this season, and he'll look to continue his success against Baltimore. Expect the Ravens to show him plenty of attention, potentially freeing up Cole Beasley and Gabriel Davis.
Baltimore Ravens Preview
At long last, Lamar Jackson finally silenced the critics by winning a playoff game. It wasn't easy, as their 20-13 victory was hard-fought and wasn't clinched until under the 2-minute warning. After proving to be Baltimore's kryptonite dating back to last season, the Ravens defeated the Titans for the first time in three games. They effectively shut down Derrick Henry, holding the 2,000 yard rusher to only 40 yards on 18 carries. It was a truly impressive performance from this defense that had to be coming in with a chip on it's shoulder after Henry sent them home last season.
Offensively, the Ravens dominated and controlled the clock on the ground. As a team, the Ravens ran for 236 yards, and their combination of chunk plays and short conversations took the wind out of Tennessee's sails. Lamar Jackson in particular had plenty of rushing lanes. His 48-yard rushing touchdown knotted the game up before halftime, and he finished with 136 yards on the ground. Whenever the team needed a play, his legs stepped up. While still inconsistent in the passing game, if the Ravens can run the ball like this against Buffalo, they'll be hard to beat.
Full Game Prediction
In my opinion, this is the most interesting game of this weekend. Both of these teams feel they have the horses to win the Super Bowl, and with a win, they'll most likely face the defending champion Chiefs. This should be a very close game, with contrasting styles on each side. The Ravens will try and get pressure on Allen and make his life uncomfortable, while the Bills are going to do everything in their power to make Jackson beat them with his arm. While both plans are sound in theory, they're harder to execute during live action. Expect plenty of fireworks in this highly anticipated matchup.