Detroit Lions
vs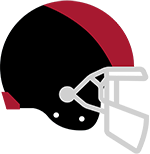 Atlanta Falcons Prediction
Expect a close game with the Detroit Lions winning 48% of simulations, and the Atlanta Falcons 52% of simulations. In close games, turnover margin is especially important. The Detroit Lions commit fewer turnovers in 72% of simulations and they go on to win 60% when they take care of the ball. The Atlanta Falcons wins 83% of the simulations in which they commit fewer turnovers. Matthew Stafford is averaging 298 passing yards per sim. If he can have a great game with better than average passing yards and at least a 2 to 1 TD to INT ratio (44% chance) then he helps his team win 54%. Matt Ryan is averaging 349 passing yards per sim. If he can have a great game with better than average passing yards and at least a 2 to 1 TD to INT ratio (39% chance) then he helps his team win 54%.
Atlanta Falcons Preview
Firing Dan Quinn appeared to be just what the Falcons needed, at least after one week. Nearly a decade after his last job as a head coach, Raheem Morris won as Atlanta's interim coach, as the Falcons knocked off the Vikings 40-23. Of course, it could be too little too late after Atlanta lost five straight to start the 2020 season. They sit at the bottom of the NFC South standings, three games behind the first-place Buccaneers. On the bright side, the Falcons have some winnable games coming up, although they probably need to win just about every game from here on out to make the playoffs.
Despite being 1-5, the Falcons have one of the most dynamic passing attacks in the NFL. Matt Ryan is averaging better than 300 yards passing per game, and that is likely to continue after Julio Jones looked like himself last week. Jones caught eight passes for 137 yards and his first two touchdowns of the season against Minnesota. With Calvin Ridley already having a breakout season and Todd Gurley providing a steady and reliable rushing attack, the Falcons have to be pleased with the state of their offense.
Unfortunately, it's hard to say the same about the Atlanta defense. Despite creating three turnovers, the Falcons gave up a lot of yards against Minnesota last week. The Atlanta defense is giving up 30 points per game and has conceded at least 23 points in every game this year. Unlike last year, the Falcons can't use injuries as an excuse for their poor performance on defense. With just eight sacks in six games, the defensive line is underperforming and putting the secondary in an unenviable spot, even when the Falcons are playing with a lead. That puts pressure on the Atlanta offense to be perfect because the Falcons can only win high-scoring games at this point.
Detroit Lions Preview
It's been difficult to figure out the Lions early in the season. Last week's win against the Jaguars is a step in the right direction. However, it's hard to be too impressed by any team beating Jacksonville these days. Detroit has also blown a big lead against the Bears and looked overmatched against the Packers and Saints with an impressive road win against the Cardinals sandwiched in between. In his third season at the helm, Matt Patricia still hasn't found much consistency, which is a little surprising for a Bill Belichick disciple. The next six weeks could define Patricia's tenure, as the Lions will play just one team with a winning record between now and the end of November, starting with a road game against the Falcons.
Matthew Stafford could still be feeling the lingering effects of the injury that sidelined him the second half of 2019 because he doesn't look like himself. He hasn't been terrible, but nine touchdowns in five games and a 60.7% completion percentage are both subpar by his standards. With Kenny Golladay back from injury, Detroit's receiving corps is at full strength, so he's getting plenty of help there. The Lions have even been able to manufacture a decent rushing attack behind Adrian Peterson and De'Andre Swift. But Stafford taking his game to the next level is critical for Detroit's success moving forward.
It's not as if the Lions can count on their defense to be a meaningful contributor. Prior to last week's game with Jacksonville, the Lions were giving up close to 32 points per game. Every team except the Jaguars has shredded the Detroit defense on the ground, so until the Lions can stop the run more consistently, they will continue to struggle to hold teams below 20 points. After Patricia brought in so many former New England players, there was renewed optimism for the Detroit defense in 2020. But with six sacks and six takeaways in five games, the Lions aren't creating enough game-changing plays on defense.
Full Game Prediction
The Detroit offense needs to be much better this week if the Lions hope to win two in a row. If they can't contain Gurley, it'll open things up for Ryan to throw down the field to Jones and Ridley, which is a recipe for trouble. Stafford hasn't played to the level of a quarterback who can keep up in a shootout with Ryan and Atlanta's passing game. That puts the pressure squarely on the Detroit defense to force a reasonable low-scoring game.
Sign up for one of our Bet QL subscriptions so you can take a look at stats and trends for this matchup. You will also be able to see our model's Lions vs Falcons prediction.