Getting Started with BetQL
Learn how to first use the dashboard to find smart bets and mispriced lines
By Team BetQL - Jun 3, 2019, 9:38pm
We're excited to release our Best Bets dashboard beta to our community of sports bettors. The dashboard will allow you to find bet recommendations in real time, using stats and trends that matter the most to you.
Here's how you can get started finding best bets and mispriced lines tonight:  
1. Select Bet Type/Information
This section allows you to sort games by value bets, public bets (percent of total bettors on each side), sharp bets (percent of money on each side), and latest line movement.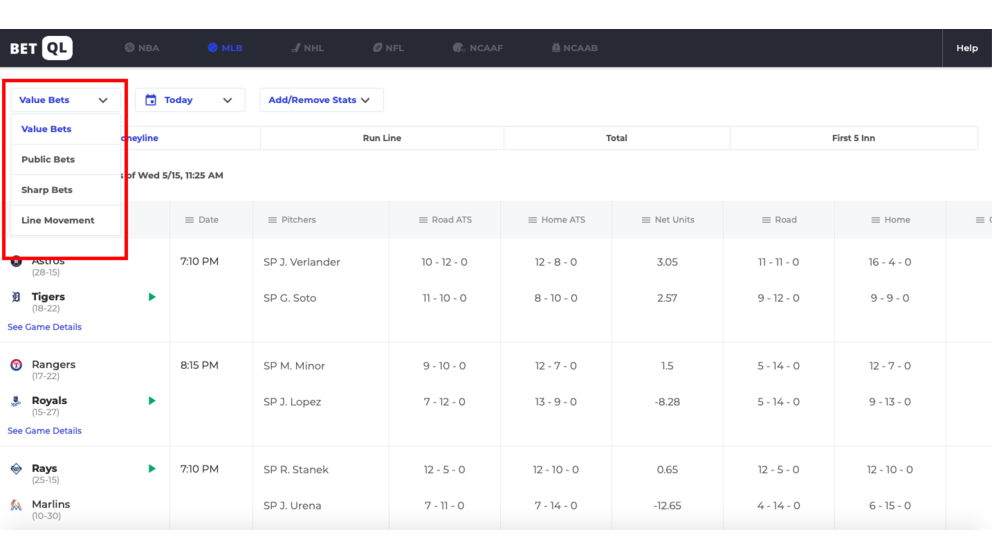 2. Rearrange the Dashboard to your Preferences
Move any selected statistics in their order of importance by dragging and dropping them into other columns.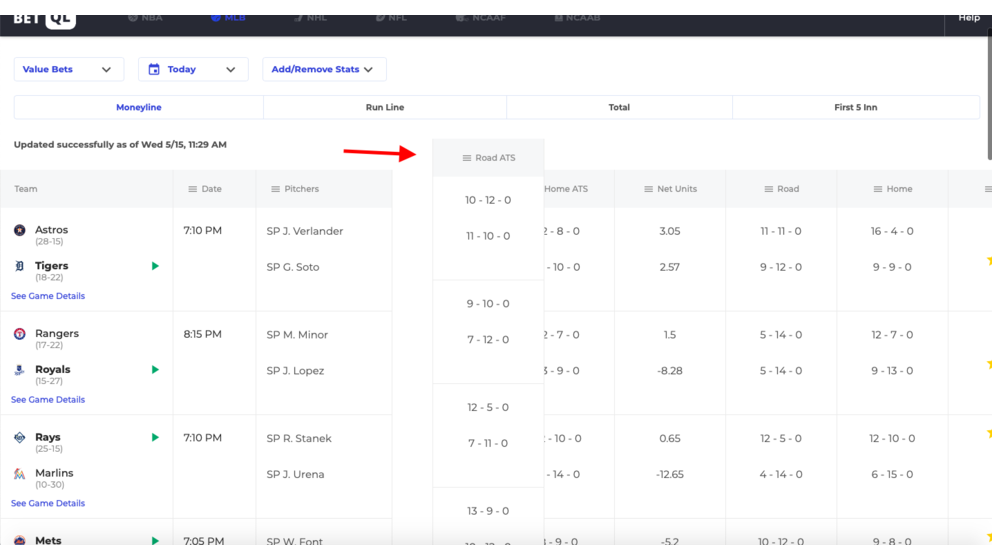 3. Add or Remove Stats from your Dashboard
This Add or Remove Stats dropdown menu will allow you to customize which statistics you would like to view in the main window for each sport.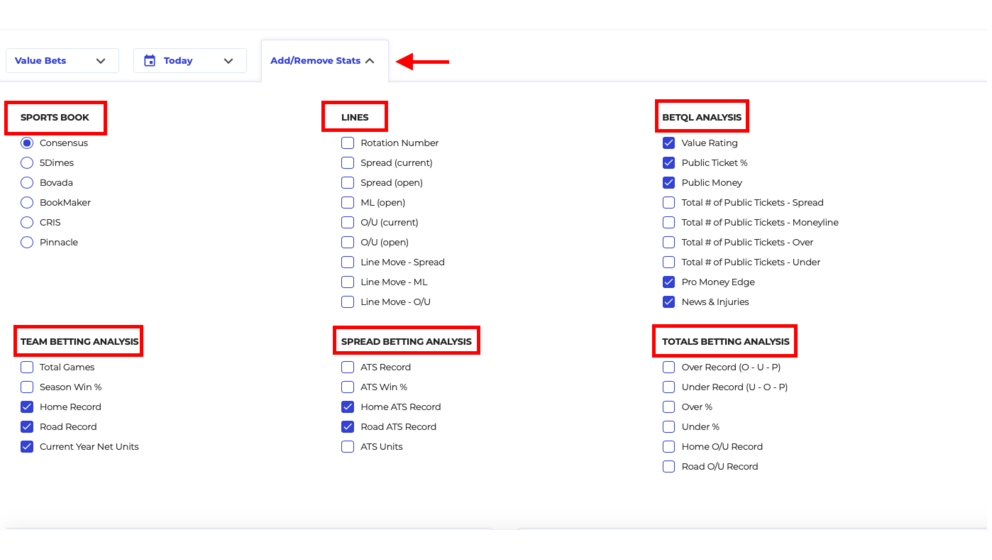 4. View Schedule Trends, Matchup Tips, and Lineup Updates
Click on "See Game Details" to view detailed matchup information.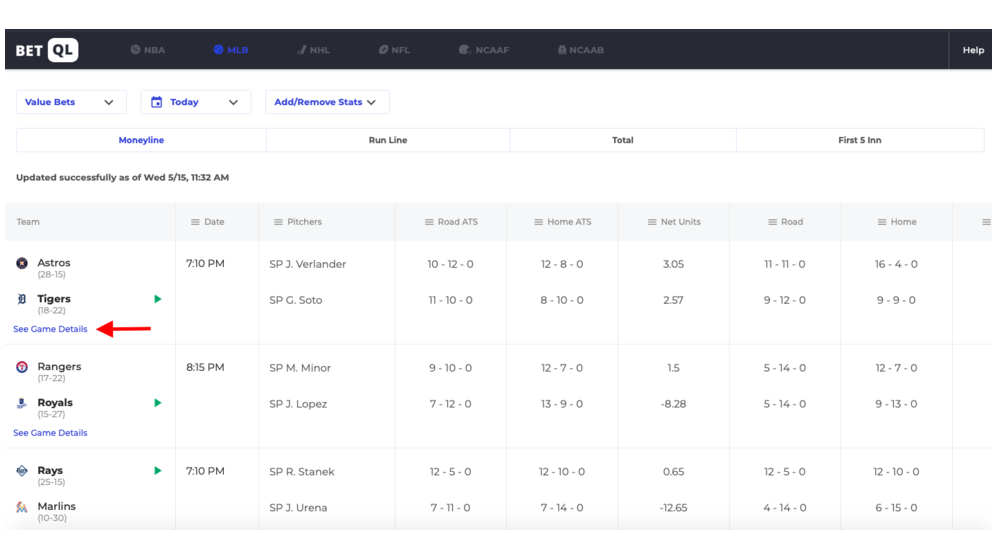 5. View Past Results
You can select games that have already occurred as well as games in the future for which lines have been posted.