Week 5 NCAA Football Opening Line Analysis
Analyzing some intriguing opening lines for Week 5 of the NCAA Football season
By Jonathan Willis - Sep 24, 2019, 4:04am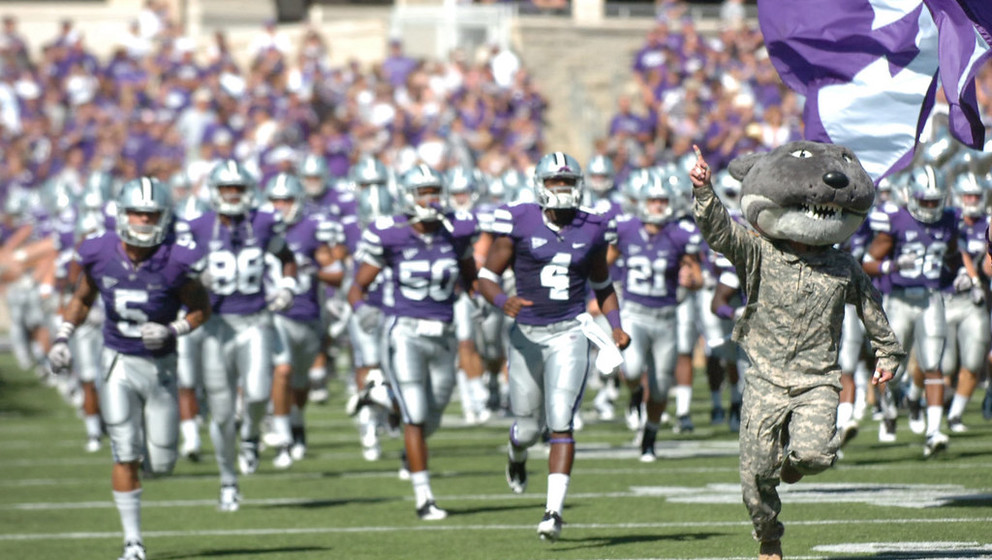 UCF is a massive 43-point favorite over UConn after its first regular-season loss since 2016. 
Oklahoma State is favored over a ranked Kansas State team.
North Texas is now favored against a Houston team that just lost its star quarterback. 
Nebraska opened at +15 at home against Ohio State in College Gameday's first appearance in Lincoln since 2007. 
Notre Dame is coming off a tough loss to Georgia, but the Irish are a double-digit home favorite against undefeated Virginia.
Incredibly, this line has risen from where it opened at on Sunday night. UCF opened as a 42.5-point favorite over UConn and moved up slightly to 43-point favorites as of Tuesday morning. They are the biggest favorite of the week in games involving FBS teams, and this is the last time these two "rivals" will play for the foreseeable future.
Four years ago, UConn head coach Bob Diaco announced that his Huskies considered UCF their chief rival and commissioned a trophy to be built for their annual meeting. It was dubbed the 'Civil ConFLiCT' Trophy, but UCF was not informed of it beforehand, and the school dismissed any notion that UConn was an actual rival.
The trophy has been lost somewhere with both sides claiming ignorance to its whereabouts. UCF has smashed UConn in the last two meetings of this series though, and the Knights likely want to make a statement after their 27-game regular season winning streak came to an end last week against Pittsburgh. This is the last time they will meet as AAC foes with UConn leaving the conference at the end of the year. 
This line could continue to climb. UConn had a historically bad defense in 2018, and the Huskies aren't much better at that end this season. Indiana just smashed UConn 38-3 last week, and almost every power rating has UCF rated higher than Indiana. 
The Chris Klieman era is off to a good start in the Little Apple. Klieman has Kansas State off to a 3-0 start, and the Wildcats are now ranked after some havoc at the bottom half of the Top 25 last week. 
Oklahoma State lost to Texas for the first time since 2014 last week, but the Cowboys offense moved the ball at will on the Longhorns defense. They overcame two turnovers to finish with nearly 500 total yards of offense, and their offense is much more proven than Kansas State's through the first month of the season.
It will be interesting to see if the unranked OSU team becomes more heavily favored as we head towards Saturday. As of Tuesday morning, the consensus line labeled the Cowboys as five-point favorites.
This game was supposed to be a marquee matchup between two of the best quarterbacks in the Group of Five, but the news that D'Eriq King will sit out for the rest of the season has taken off a lot of the polish.
King had just broken Tim Tebow's record for most consecutive game with a passing touchdown and a rushing touchdown, and his absence has had a massive effect on the line. The Cougars were originally short 2.5-point road favorites, but they are now sizable underdogs (+6) in Denton. Two points have also been shaved off the total (59.5) as of Tuesday morning.
Head coach Dana Holgorsen has yet to say who will be the next quarterback for Houston, but the most likely option is Clayton Tune. The only other two scholarship quarterbacks on the roster are Logan Holgorsen and Ike Ogbogu. It remains to be seen if King's loss will shift the odds even more than it already has. 
The Cornhuskers kept it close when these two teams met in Columbus last season. Nebraska nearly knocked off Ohio State, losing 36-31, but the three previous meetings between these two Big Ten opponents weren't close. The Buckeyes hammered the Cornhuskers by a combined margin of 181 to 55 in those meetings.
Ohio State hasn't missed a beat without Urban Meyer and Dwayne Haskins. The Buckeyes have continued to post jaw-dropping numbers on the offensive end, and Justin Fields is starting to receive more Heisman buzz by the week. 
Nebraska's defense hasn't been great, but Adrian Martinez has had a lot of success moving the ball in Scott Frost's offense. Ohio State has yet to see an offense like this, but nonetheless, the line has already moved 2.5 points in Ohio State's favor as of Tuesday morning. 
A close loss to Georgia in Athens is not the end of Notre Dame's College Football Playoff hopes. The Fighting Irish still have a chance at the CFP, but they must run the table. That means picking up a win against an undefeated Virginia team in South Bend on Saturday.
The Cavaliers are off to their best start since 2004, but Bryce Perkins has not taken the step forward that many were expecting this season. Perkins has already tossed four interceptions when he tossed nine picks in all of 2018, and his averages are down across the board.
The public love for the Irish could affect these odds before kickoff.
Track the line movement for every single game on the Week 5 college football slate!