Texas Tech
vs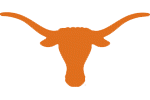 Texas Prediction
The upcoming game between Texas and Texas Tech is set to be a thrilling showdown on the gridiron. According to our analysis here at BetQL, Texas comes into this game as the solid favorite with a 73.0% chance of emerging victorious. They possess a strong offensive threat in running back Jonathon Brooks, who is projected for an impressive 101.0 rushing yards. While his chances of scoring a rushing touchdown may be slim at 0.0%, Brooks will undoubtedly be a force to be reckoned with on the ground.

However, Texas Tech cannot be taken lightly in this matchup. In the 27.0% of simulations where they come out on top, quarterback Tyler Shough proves to be a key factor. Shough averages 1.39 touchdown passes but also throws 1.74 interceptions in wins, indicating that he can make big plays but must be cautious with his decision-making. Running back Tahj Brooks also steps up for Texas Tech in victories, averaging 149.0 rushing yards and 1.23 rushing touchdowns. The Red Raiders will rely heavily on their offensive firepower to put up points and compete with the favored Longhorns.

One area where Texas has a significant advantage is turnovers. Our data shows that the Longhorns have an impressive 84.0% chance of forcing more turnovers than they commit in this game. This positive turnover margin proves crucial for their success, as they win around 76.0% of their games when they have an edge in turnovers. If Texas can capitalize on this aspect of the game and create opportunities for their offense, it could be a challenging uphill battle for Texas Tech to overcome.

To find out more details about how our model predicts this game will unfold, be sure to subscribe to BetQL. With expert analysis and comprehensive data-driven insights, we offer the most accurate predictions and betting advice you need to make informed decisions. Don't miss out on the opportunity to gain an edge and elevate your betting game. Subscribe to BetQL today!