Oregon State
vs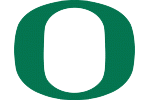 Oregon Prediction
The Ducks are flying high heading into their matchup against the Oregon State Beavers. According to BetQL's model, Oregon has a 73.0% chance of emerging victorious in this contest. The Ducks' offense will be led by their star running back, Bucky Irving, who is projected to rush for an impressive 99.0 yards. Although he may not find the end zone on the ground, his ability to pick up chunks of yardage will undoubtedly be a factor in Oregon's success.

On the other side of the ball, the Beavers will rely heavily on quarterback Ben Gulbranson to orchestrate their offense. In the simulations where Oregon State manages to pull off the upset, Gulbranson averages 1.32 touchdown passes per game. However, he needs to be cautious with his decision making, as in losses, his touchdown-to-interception ratio drops significantly to 0.64 TDs and 1.78 interceptions. The Beavers will also lean on running back Damien Martinez, who displays higher rushing numbers in wins compared to losses, averaging 198.0 yards and 0.69 touchdowns when victorious.

One key aspect that could swing the game in favor of the Ducks is their ability to force turnovers. BetQL's data indicates that Oregon has a 75.0% chance of winning the turnover battle against Oregon State. This bodes well for their chances of emerging with a victory, as positive turnover margin has been crucial in securing wins for the Ducks in 77.0% of cases.

To get more insights and see how our model picks this intriguing matchup between Oregon and Oregon State, make sure to subscribe to BetQL. Our expert analysis and accurate predictions can help guide your wagers and provide you with an edge in making informed decisions. Don't miss out on getting ahead of the game – subscribe now!