UAB
vs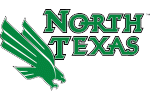 North Texas Prediction
In the upcoming game between North Texas and UAB, the BetQL model heavily favors North Texas, giving them a staggering 99.0% chance of emerging victorious. According to the simulations, North Texas quarterback Chandler Rogers has been putting up impressive numbers, averaging 2486.0 passing yards and 13.1 touchdowns per simulation. Although his rushing yardage projection is not as high at 66.0 yards, there is a 0.0% chance of him scoring a rushing touchdown.

On the other hand, UAB's chances of winning are slim at just 1.0%, but if they were to pull off an upset, quarterback Jacob Zeno is projected to play a crucial role. In the simulations where UAB comes out on top, Zeno averages an impressive 4.32 touchdown passes with only 0.12 interceptions. However, in their losses, his performance dips slightly to a ratio of 1.88 touchdowns to 0.13 interceptions.

Additionally, running back Jermaine Brown Jr.'s impact on UAB's success is evident in the simulations. When UAB manages to secure a victory, Brown Jr. averages 69.0 rushing yards and 2.24 rushing touchdowns. In contrast, during their losses, his numbers decline to 41.0 yards and 0.87 touchdowns.

In terms of turnovers, North Texas holds a slight disadvantage as they have a 0.0% chance of forcing more turnovers than they commit. Interestingly, maintaining a positive turnover margin does not necessarily correlate with success for North Texas as they win just 0.0% of the time under such circumstances.

To find out how our model predicts this game and gain further insight into potential outcomes and opportunities for betting, be sure to subscribe to BetQL. Our comprehensive analysis combines advanced algorithms and researched data to provide you with valuable information for making informed betting decisions in sports.