Rutgers
vs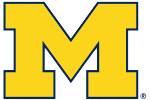 Michigan Prediction
In this upcoming game, the Michigan Wolverines are heavily favored to come out on top against the Rutgers Scarlet Knights. Our simulations indicate that Michigan wins a staggering 97% of the time in these matchups. Quarterback J.J. McCarthy has been a standout performer, averaging 187 passing yards and 1.9 touchdowns per simulation. Additionally, running back Blake Corum is projected for an impressive 77 rushing yards and has an 82% chance of scoring at least one rushing touchdown.

However, there is a small chance that Rutgers could pull off an upset. In the 3% of simulations where Rutgers emerges victorious, quarterback Gavin Wimsatt has displayed his ability to make plays, averaging 0.72 touchdown passes while minimizing interceptions with only 0.23 per game. On the ground, running back Samuel Brown V has been instrumental in Rutgers' success, averaging 81 rushing yards and 1.36 rushing touchdowns in their wins.

One key factor that could swing the game in Michigan's favor is their ability to force turnovers. In approximately 16% of simulations, the Wolverines have a higher chance of creating turnovers than committing them. This positive turnover margin has proven to be crucial for Michigan's success, as they go on to win a remarkable 99% of the time when they hold this advantage.

To get more in-depth analysis and see how our model is picking this game, be sure to subscribe to BetQL. With our comprehensive insights and data-driven predictions, you'll gain an edge when it comes to making informed bets on this exciting matchup and many more in the world of sports gambling.