Liberty
vs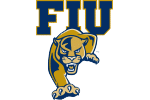 Florida International Prediction
In an upcoming matchup between Liberty and Florida International, the Liberty Flames find themselves as solid favorites with a 70% chance of coming out victorious. The key player to watch for Liberty is running back Vaughn Blue, who is projected to have a stellar performance with 139 rushing yards. Additionally, our model gives him a 71% chance of finding the end zone with at least one rushing touchdown. If Liberty hopes to secure the win, they will heavily rely on Blue's ability to move the ball on the ground and put points on the board.

On the other hand, in the 30% of simulations where Florida International manages to pull off an upset, quarterback Grayson James becomes a critical factor in their success. When the Panthers win, James exhibits solid performance with an average of 1.29 touchdown passes. However, it is important to note that his interception rate increases with losses, averaging 1.64 interceptions compared to just 1.34 when victorious. To complement James' passing game, running back Shomari Lawrence plays a crucial role when Florida International finds success. In their wins, Lawrence has been able to accumulate an impressive average of 112 rushing yards and score one touchdown on the ground.

One factor that could swing momentum in Liberty's favor is their ability to create turnovers. Our model suggests that they have a 54% chance of forcing more turnovers than they commit in this matchup. Furthermore, history shows that when Liberty manages to maintain a positive turnover margin, they have come out victorious in 77% of games. This implies that if Liberty can capitalize on their opponents' mistakes and protect the ball on their own end, they have a higher probability of emerging as winners.

To stay informed on how our model picks this intriguing matchup between Liberty and Florida International, make sure to subscribe to BetQL. By subscribing, you will gain access to all our expert analysis and insights that will aid in making better-informed betting decisions. Don't miss out on the opportunity to leverage data-driven predictions to enhance your betting experience.