Kansas
vs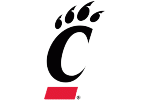 Cincinnati Prediction
In the highly anticipated matchup between Cincinnati and Kansas, the odds seem to heavily favor the Bearcats. According to our simulations, Cincinnati emerges victorious in an impressive 78.0% of cases. This gives them a significant advantage over their opponents from Kansas. While Emory Jones has been averaging 56.0 passing yards and 0.2 touchdowns per simulation, Donovan Ollie is projected to contribute with 16.0 rushing yards and has a 0.0% chance of scoring at least one rushing touchdown. It's clear that Cincinnati's offense is firing on all cylinders.

However, we can't completely rule out an upset from Kansas. In the remaining 22.0% of simulations where they manage to secure a win, Jalon Daniels becomes the key player for the Jayhawks. During these victories, Daniels excels with an impressive average of 0.37 touchdown passes, while maintaining a low interception rate of just 0.01. Additionally, Devin Neal becomes a vital force on the ground, averaging 9.0 rushing yards and 0.25 touchdowns when Kansas succeeds. It's evident that if Kansas wants to challenge the dominant Cincinnati team, Daniels and Neal must deliver exceptional performances.

One crucial factor that could play a role in this game is turnovers. Our model predicts that Cincinnati has a 0.0% chance of forcing more turnovers than they commit. However, it's worth mentioning that a positive turnover margin has proven to be immensely beneficial for them, resulting in victories in all instances where they have achieved it. If Cincinnati can protect the ball and potentially capitalize on any mistakes made by Kansas, it could significantly boost their chances of securing yet another triumph.

To discover how our model accurately predicts the outcome of this exciting game between Cincinnati and Kansas, make sure to subscribe to BetQL. Our expert analysis and comprehensive data provide valuable insights into not only this matchup but various other games across different sports. Stay ahead of the game and subscribe to BetQL today to make more informed betting decisions.