Texas
vs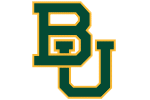 Baylor Prediction
In this upcoming game between Texas and Baylor, the Longhorns are heavily favored according to our simulations at BetQL. Winning an impressive 75% of simulations, Texas seems to have a clear advantage over Baylor. Quarterback Maalik Murphy has been consistently impressive in our model, averaging 221 passing yards and 2.02 touchdowns per simulation. Furthermore, running back Jonathon Brooks has a strong projection of 130 rushing yards and a 60% chance of scoring at least one rushing touchdown.

On the other hand, in the 25% of simulations where Baylor manages to come out on top, quarterback Blake Shapen has shown some promise. During those scenarios, Shapen averages 1.27 touchdown passes compared to 0.72 interceptions. However, when Baylor falls short, his performance takes a dip with a ratio of just 0.61 touchdowns to 0.98 interceptions. Running back Dominic Richardson also shows contrasting statistics between wins and losses, averaging 71 rushing yards and 0.44 rushing touchdowns in victories, while only managing 66 yards and 0.26 touchdowns in defeats.

One significant factor to keep an eye on in this game is turnover margin. Texas has a respectable 44% chance of forcing more turnovers than they commit, and history tells us that a positive turnover margin greatly enhances their chances of winning, with an impressive success rate of 81%. With all these statistics considered, it's clear why the Longhorns are favored heading into this matchup.

To find out precisely how our model is picking this game from BetQL's perspective and get valuable insights into the point spread and over/under lines, be sure to subscribe to our platform. Our detailed analysis takes into account a multitude of variables that will give you an edge when it comes to making informed bets on games like this one between Texas and Baylor. Don't miss out on the opportunity to access our expert predictions and increase your chances of success. Subscribe to BetQL today!