UAPB
vs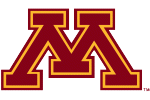 Minnesota Prediction
The Minnesota Golden Gophers are set to take on the Arkansas-Pine Bluff Golden Lions in what is expected to be a closely contested matchup. According to our model at BetQL, the Golden Gophers enter the game as slight favorites with a 52.0 percent chance of coming out on top. Both teams have shown proficiency on the offensive end, with the Golden Lions shooting 42.7 percent from the field compared to the Golden Gophers' projected 44.3 percent. However, it could be the rebounding battle that ultimately tips the scales, as both teams are forecasted to grab a similar number of rebounds, with the Golden Lions projected for 34.1 and the Golden Gophers for 33.9.

When it comes to three-point shooting, the Golden Lions have an edge over their opponents. They have been knocking down 7.0 threes per game at a solid clip of 36.7 percent from beyond the arc. On the other hand, the Golden Gophers have struggled from deep, making only 4.1 triples per game at a lowly 22.5 percent success rate. These shooting disparities could play a significant role in determining the outcome of this contest.

In terms of key player statistics, Shaun Doss Jr. leads the way for the Golden Lions with an average of 10.5 points per game, while Dawson Garcia is the top scorer for the Golden Gophers, averaging 13.0 points per game. Ta'lon Cooper has been an excellent playmaker for Arkansas-Pine Bluff, dishing out an impressive 4.3 assists per game, while Kadyn Betts has been a force on the boards for Minnesota, averaging 7.8 rebounds per game.

To get an accurate prediction and more detailed analysis on this game and many others, make sure to subscribe to BetQL. Our model takes into account a wide range of data and factors to provide you with accurate predictions and valuable insights to help you make informed betting decisions. Don't miss out on all the action - subscribe to BetQL now!