Saint Joseph's
vs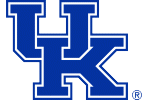 Kentucky Prediction
In this upcoming game, the Kentucky Wildcats are overwhelming favorites with a 79.5 percent chance of victory over the Saint Joseph's Hawks. The Wildcats have been shooting at a slightly higher rate than the Hawks, with a forecasted field goal percentage of 45.4 compared to Saint Joseph's 42.6 percent. Moreover, Kentucky holds the advantage on the boards, averaging 36.4 rebounds per game compared to the Hawks' 34.2. Additionally, turnovers could be a factor in this game, as the Wildcats are committing fewer errors with an average of 9.8 turnovers compared to Saint Joseph's 17.2.

When it comes to three-point shooting, both teams are capable of knocking down shots from beyond the arc. The Hawks have been making an average of 7.6 three-pointers per game on 32.3 percent accuracy, while the Wildcats have connected on 6.9 shots from downtown with a slightly better percentage of 36.7 percent. These numbers indicate that both teams possess firepower from long range and could potentially ignite an exciting battle from beyond the arc.

Key player statistics reveal that Erik Reynolds II leads the way for Saint Joseph's with an average of 17.4 points per game, while Oscar Tshiebwe is leading Kentucky in scoring with 12.4 points per game. In terms of assists, Lynn Greer III dishes out an average of 3.5 for the Hawks, while Sahvir Wheeler is the assist leader for Kentucky with an average of 4.2 per game. Finally, Cameron Brown averages 6.6 rebounds for Saint Joseph's, but will face tough competition from Kentucky's dominant rebounder Oscar Tshiebwe, who pulls down an impressive 10.5 rebounds per game.

For a more comprehensive analysis and accurate predictions on this game and others, make sure to subscribe to BetQL, where our model will provide you with updated daily box scores, player projections, and complete forecasts. Don't miss out on the opportunity to make informed sports bets with our detailed insights and trends analysis. Subscribe to BetQL today and stay ahead of the game!