Toronto Raptors
vs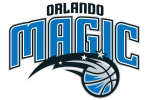 Orlando Magic Prediction
In an exciting matchup, the Toronto Raptors are coming in as slight favorites with a 55.0 percent chance of taking home the victory against the Orlando Magic. Shooting percentages have been close between both teams, with the Raptors hitting 44.5 percent from the field compared to the Magic's projected 45.6 percent. However, it's worth noting that the Raptors hold the advantage in rebounding, with their average of 47.4 rebounds per game surpassing the Magic's 42.8. Turnovers are expected to be evenly matched, as the Raptors are projected for 13.2 turnovers compared to the Magic's 12.6.

Beyond field goal percentage and rebounds, three-point shooting will also play a crucial role in this game. The Raptors have been averaging 12.8 made three-pointers on a 35.5 percent shooting from beyond the arc, while the Magic have been impressive with 13.2 made threes at a slightly lower percentage of 34.6. Both teams possess players who can make an impact on various statistical fronts, such as Pascal Siakam's average of 16.7 points and 4.9 assists per game for the Raptors, and Paolo Banchero's noteworthy averages of 18.8 points and 7.5 rebounds per game for the Magic.

As for the sports odds perspective, sportsbooks and handicappers have set a close line for this game, favoring the Magic by just -1.5 points with a total of 216.0 points expected in total. This tight line indicates that it could be anyone's game, adding to the level of excitement surrounding this matchup.

To get even more in-depth analysis on how our model is predicting this game and to gain an edge in your sports betting endeavors, be sure to subscribe to BetQL. Our team will provide you with expert insights and help you make more informed decisions when it comes to betting on games like this. Don't miss out on the opportunity to stay ahead of the game and maximize your chances of success. Subscribe to BetQL today.