Miami Heat
vs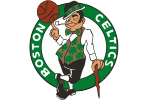 Boston Celtics Prediction
The Boston Celtics and Miami Heat will face off on Wednesday night with the Celtics as solid favorites. The Celtics have dominated this series in recent times, winning three of their four matchups this season. According to BetQL's model, Boston has a 65.7 percent chance to win this game. The Celtics' shooting percentage and rebounding advantage give them the edge over the Heat, and they are expected to make 13.8 three-pointers compared to Miami's 12.9. However, the Heat's turnover rate is slightly better than the Celtics', which could be a key factor in this game.

The matchup between Jimmy Butler and Jayson Tatum is going to be fascinating to watch. Butler is averaging 28.3 points along with six assists per game, while Tatum has been dominant for the Celtics with an average of 30.1 points and 8.2 rebounds per game. Marcus Smart's averages of 5.4 assists and Bam Adebayo's 9.6 rebounds per game are also important for their respective teams. The odds are in favor of the Celtics, but if Butler can maintain his excellent form and Adebayo dominates the boards, Miami can make a strong case for an upset.

Our Accuscore model indicates a predicted point spread of eight points in favor of the Celtics. It also predicts that the total score will be under 203 points. However, there have been some upsets in this series already, so we suggest subscribers head to BetQL to get all the stats and information on how our model is picking the game before betting on it. With such a close matchup on paper, it's anyone's game, but our model can help you make better-informed decisions and increase your chances of winning big!