Columbus Crew
vs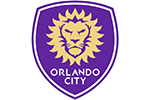 Orlando City SC Prediction
In an upcoming match between Orlando City and Columbus Crew, our model from BetQL predicts an intense battle on the field. The simulations indicate a 24.8% chance of a draw, although when the game is not a draw, Orlando City emerges as heavy favorites with a 52.5% win probability. However, the underdogs, Columbus Crew, are not to be taken lightly, as they possess a respectable 22.7% chance of victory. These numbers suggest that we can expect an enticing clash between these two teams.

When it comes to the statistical analysis, the simulations reveal some interesting trends. In simulated wins, Columbus Crew manages to pull off upsets by taking an average of 8.1 shots and 4.4 shots on goal. Conversely, in their losses, they struggle to find the back of the net with an average of just 0.6 goals scored. On the other hand, Orlando City displays consistent performance across various scenarios, maintaining an average of 1.8 goals per simulation victory.

In terms of individual performances, keep an eye on Juan Camilo Hernandez Suarez for Columbus Crew. With a solid 42% chance of scoring one or more goals, he could prove to be a key player for his team's success. In matches where Suarez finds the back of the net, Columbus Crew has a promising 38% chance of securing a victory. Meanwhile, Duncan McGuire emerges as Orlando City's leading goal scorer with a 48% chance of netting at least one goal. When McGuire gets on the scoresheet, Orlando City's chances of winning skyrocket to an impressive 71%.

To get even more insight into this intriguing matchup and to find out how our model fully evaluates this game and makes its pick, be sure to subscribe to BetQL. Our comprehensive analysis goes far beyond these statistics and predictions to provide you with expert advice and guidance for all your sports betting needs. Don't miss out on the opportunity to have the most accurate and reliable information at your disposal - subscribe to BetQL today!