Atlanta United FC
vs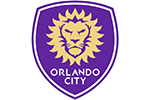 Orlando City SC Prediction
Soccer fans around the world have been eagerly anticipating the upcoming game between Atlanta United and Orlando City. Many are calling this match-up one of the most hotly contested games of the season, with both teams expected to give it their all on the pitch. Based on our in-depth analysis at BetQL, this truly is a close match-up, with each team having a legitimate chance of coming out on top.

In terms of simulation data, there is not much between Atlanta United and Orlando City. Atlanta won 36% of the 10,000 simulations, compared to Orlando's 32%. There was also a 31.8% chance of a draw. The average simulation score is Atlanta United 1.1 to Orlando City 1.1, adding further weight to the notion that this will be a closely contested game. Based on this data alone, it's clear that fans are in for a nail-biting match.

Perhaps unsurprisingly, each team has its own strengths in terms of attacking play. For Atlanta United, Thiago Ezequiel Almada is their leading goal scorer with a 32% chance of scoring one or more goals. When he does find the back of the net, Atlanta United have a 62% chance of winning. For Orlando City, Ercan Kara poses a significant threat in front of goal scoring-wise, with a 33% chance of scoring one or more goals. When he scores at least once, Orlando City has a 56% chance to win the game.

Overall, this match-up is shaping up to be an evenly-matched and thrilling contest for soccer fans around the globe. At BetQL, we are excited to see how things play out on the pitch and to find out who will come out on top. Be sure to subscribe to BetQL to find out how our model picks the winner and how you can potentially turn a profit on this exciting game.