Chicago White Sox
vs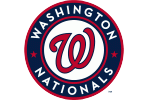 Washington Nationals Prediction
In tonight's game between the Washington Nationals and the Chicago White Sox, the Nationals have the home-field advantage. With a 30-43 record at home this season, they are looking to improve their standing in front of their fans. According to our simulation model, the Nationals have a better than 55% chance of winning based on 10,000 game simulations. Their starting pitcher, Jackson Rutledge, is projected to have a better performance than his counterpart, Jose Urena of the White Sox. Rutledge has a 45% chance of delivering a Quality Start (QS), while Urena only has a 32% chance. If Rutledge manages to achieve a QS, the Nationals' chances of winning jump to 80%. Additionally, Rutledge has a simulated strikeout to walk ratio of 3.6, with a 30% chance of reaching a 5-to-1 K/BB ratio, which historically brings the Nationals a 61% win rate.

On the offensive side, both teams have their star performers. For the Nationals, Lane Thomas has been their most productive batter according to our simulations. Thomas has averaged 2.44 hits+walks+RBI per simulation and holds a formidable 43% chance of having a big game with three or more Hits, Walks, RBI. When Thomas steps up his game, the Nationals see their chances of winning rise to an impressive 70%. On the other hand, for the White Sox, Luis Robert Jr. has been their go-to player in our simulations. With an average of 2.54 hits+walks+RBI per simulation, Robert Jr. poses a significant threat to opposing pitchers. He carries a 42% chance of having a big game himself, and when he does, the White Sox experience a 58% win rate.

As always, it's essential to consider these probabilities as they come from our model, which has been generated by the AccuScore Simulation Supercomputer. Based on our analysis, the Nationals seem to have the upper hand in tonight's match-up. However, for a more detailed breakdown and to discover how our model is picking this game, make sure to subscribe to BetQL. Our team of experts will provide you with comprehensive insights and give you an edge when it comes to making your bets.