Boston Red Sox
vs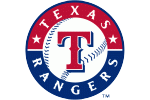 Texas Rangers Prediction
In an upcoming clash between the Texas Rangers and the Boston Red Sox, the Rangers seem to have the upper hand. With a home record of 45-30 this season, the Rangers are in a strong position to secure a victory against the Red Sox, who have struggled on the road with a record of 36-38. According to our AccuScore Simulation Supercomputer, which generated 10,000 game simulations, the Rangers are predicted to win with over a 55% probability.

The starting pitchers for both teams will play a crucial role in determining the outcome of this matchup. The Rangers' Jordan Montgomery is expected to perform better than his counterpart, Kutter Crawford of the Red Sox. Our simulations indicate that Montgomery has a 54% chance of delivering a Quality Start (QS), while Crawford's chances are slightly lower at 37%. If Montgomery manages to secure a quality start, the Rangers' chances of winning rise to an impressive 78%. Additionally, Montgomery has a simulated strikeout-to-walk ratio of 5.2, with a 44% chance of achieving a 5 to 1 K/BB ratio. When he accomplishes this feat, the Rangers win around 63% of simulations. On the other hand, Crawford's quality starts lead to victories for the Red Sox in 64% of simulations, with a 29% chance of attaining a 5 to 1 K/BB ratio.

Taking into account offensive firepower, Corey Seager emerges as the most productive batter for the Rangers based on average hits, walks, and RBIs per simulation. Seager has an impressive average of 2.73 hits+walks+RBI and carries a 48% chance of having a big game with three or more Hits, Walks, RBI. When Seager performs at that level, the Rangers have an impressive 70% chance of securing victory. For the Red Sox, the most productive batter is Justin Turner, who averages 1.94 hits+walks+RBI per simulation. Turner possesses a 30% chance of having a big game with three or more Hits, Walks, RBI, and when he achieves that level of performance, the Red Sox have a 57% chance of emerging victorious.

Intriguing factors are at play in this upcoming clash between the Texas Rangers and the Boston Red Sox. With a dominant home record and a superior starting pitcher, the Rangers enter this matchup as solid favorites. However, the Red Sox won't go down without a fight, and if their key batters perform at their highest level, they have a realistic chance of pulling off an upset. To get an in-depth analysis of how our model predicts this game will unfold, don't forget to subscribe to BetQL and access our exclusive insights and picks.

Head over to BetQL now to see how our model is picking the game!