Los Angeles Angels
vs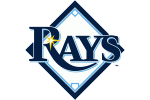 Tampa Bay Rays Prediction
In an exciting matchup between the Tampa Bay Rays and the Los Angeles Angels, the Rays have a clear advantage heading into this game. With an impressive 50-25 home record, the Rays have shown their dominance on their own turf throughout the season. On the other hand, the Angels have struggled on the road, posting a 33-42 record away from home. According to our AccuScore Simulation Supercomputer, the Rays have a better than 55% chance of winning this game based on 10,000 game simulations.

Both starting pitchers, Taj Bradley for the Rays and Patrick Sandoval for the Angels, have a relatively low chance of having a quality start. Bradley has a 41% chance of achieving a quality start, while Sandoval's chances stand at 39%. However, if Bradley manages to have a quality start, the Rays' chances of winning increase significantly to 78%. Furthermore, when Bradley achieves a simulated strikeout to walk ratio of 5 to 1, the Rays are victorious 57% of the time. Conversely, if Sandoval has a quality start, the Angels have a 68% chance of securing the win. Sandoval's simulated strikeout to walk ratio is 3.2, and his chances of achieving a 5 to 1 ratio stand at 22%. When he accomplishes this feat, the Angels emerge victorious in 44% of simulations.

The offensive output from key players will also play a significant role in deciding the outcome of this game. For the Rays, Yandy Diaz has emerged as their most productive batter. In simulations, Diaz averaged an impressive 2.5 hits+walks+RBI per game, making him an integral part of their offensive attack. If Diaz manages to have a big game with at least three hits, walks, or RBIs, the Rays' chances of winning jump to 68%. On the other side, Shohei Ohtani has been the standout performer for the Angels, averaging 2.86 hits+walks+RBI per game. Ohtani holds a 49% chance of having a big game, and when he does, the Angels' chances of victory increase to 52%.

To get a more detailed analysis and predictions on this game, subscribe to BetQL and discover how our model predicts the outcome. With extensive simulations and predictions generated by the AccuScore Simulation Supercomputer, BetQL provides valuable insights and data to help bettors make informed decisions. Don't miss out on the opportunity to access accurate predictions and enhance your betting strategies – subscribe to BetQL today!