Milwaukee Brewers
vs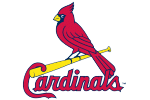 St. Louis Cardinals Prediction
The Milwaukee Brewers are heading into their matchup against the St. Louis Cardinals with a strong advantage. The Brewers have been fantastic on the road this season, boasting a respectable 39-35 record away from home. On the other hand, the Cardinals have struggled at home, putting up a disappointing 33-41 record. According to our simulations, the Brewers have a better than 60% chance of coming out on top in this game.

Taking a closer look at the starting pitchers, Freddy Peralta is projected to outperform Adam Wainwright. Peralta has a 48% chance of delivering a Quality Start (QS), while Wainwright lags behind with just a 19% chance of producing a QS. The impact of Peralta's performance becomes evident when we analyze the simulation results: if he manages to achieve a quality start, the Brewers' chances of winning skyrocket to an impressive 87%. Additionally, Peralta has a solid strikeout to walk ratio of 3.6 and a 21% chance of posting a stellar 5 to 1 K/BB ratio. Whenever he achieves this ratio, the Brewers win an impressive 71% of the time. On the other hand, in games where Wainwright delivers a QS, the Cardinals have a decent 61% chance of emerging victorious. However, Wainwright's chances dramatically decline when it comes to achieving that noteworthy 5 to 1 K/BB ratio, with just an 8% likelihood. When he manages to hit that mark, his team wins simulations 61% of the time.

In terms of offensive impact, both teams rely heavily on standout players. Paul Goldschmidt is the most productive batter for the St. Louis Cardinals, averaging an impressive 2.2 hits+walks+RBI per simulation. He also holds a 37% chance of having a breakout game with 3 or more Hits, Walks, and RBI. When Goldschmidt manages to deliver that kind of outstanding performance, the Cardinals' chances of winning increase to 43%. On the Brewers' side, William Contreras stands out as their most productive batter, averaging an impressive 2.76 hits+walks+RBI per simulation. Contreras also holds a 50% chance of having a big game with 3 or more Hits, Walks, and RBI. Whenever Contreras achieves this feat, the Brewers boast a commanding 78% chance of securing the victory.

To get the inside scoop on how our model is picking this game and to access more in-depth analysis and predictions for upcoming matchups, be sure to subscribe to BetQL today. Gain an edge and make more informed wagers based on accurate statistics and simulations. Don't miss out on this opportunity to maximize your betting potential. Subscribe to BetQL now!