Colorado Rockies
vs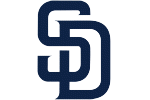 San Diego Padres Prediction
In an upcoming game between the San Diego Padres and the Colorado Rockies, the odds are heavily in favor of the Padres. With a home record of 39-35 this season, the Padres have demonstrated their strength in their own ballpark. On the other hand, the Rockies have struggled on the road, with a meager 22-53 record away from home. Based on 10,000 game simulations generated by AccuScore's Simulation Supercomputer, the Padres have a better than 60% chance of emerging as winners.

The starting pitchers for this game, Michael Wacha for the Padres and Ty Blach for the Rockies, will play a crucial role in determining the outcome. According to the simulations, Wacha has a higher likelihood of delivering a quality start compared to Blach. Wacha boasts a 53% chance of achieving a Quality Start (QS), while Blach only has a 27% chance. Moreover, when Wacha achieves a QS, the Padres' chances of winning skyrocket to 82%, demonstrating his impact on their overall performance.

Another aspect to consider is the productivity of key batters on each team. Juan Soto stands out as the most productive batter for the San Diego Padres. With an average of 2.62 hits+walks+RBIs per simulation, Soto has a 47% chance of having a big game with three or more hits, walks, and RBIs. When Soto delivers in these big games, the Padres' chances of victory increase to an impressive 73%. For the Colorado Rockies, Hunter Goodman takes the spotlight as their most productive batter. Averaging 2.64 hits+walks+RBIs per simulation, Goodman holds a 50% chance of having a big game. However, even with his strong performance, the Rockies' chances of winning decrease to just 43%.

To get more insights into how our model is picking this game and to stay updated with the latest predictions for other matches, subscribe to BetQL. Our trustworthy platform provides accurate analysis, giving you the edge when it comes to sports betting. Don't miss out on the opportunity to maximize your chances of success. Subscribe today and let BetQL lead you to victory.