Toronto Blue Jays
vs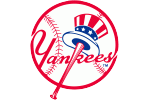 New York Yankees Prediction
In what is set to be an intense matchup, the Toronto Blue Jays are heading into New York with a dominant road record of 42-33 this season. With the New York Yankees struggling at home with a record of 39-36, the Blue Jays come in as heavy favorites according to BetQL's AccuScore Simulation Supercomputer. In 10,000 game simulations, the Blue Jays have emerged as victors more than 55% of the time.

The starting pitchers for this game will be Yusei Kikuchi and Clarke Schmidt. Kikuchi is projected to have a better performance than his counterpart with a 45% chance of achieving a Quality Start (QS), compared to Schmidt's 34% chance. If Kikuchi manages to reach a QS, the Blue Jays' chances of winning jump to an impressive 79%. His simulated strikeout to walk ratio stands at an impressive 3.9, and there is a 28% probability that he will achieve a 5 to 1 K/BB ratio. Notably, when he accomplishes this feat, the Blue Jays have won in 61% of simulations. On the other hand, when Schmidt achieves a quality start for the Yankees, their chances of winning increase to 70%. For Schmidt, there is also a 29% chance of achieving a 5 to 1 K/BB ratio, resulting in victory for his team in 70% of simulations.

When it comes to individual batters, Aaron Judge proves to be the most productive for the Yankees based on average hits, walks, and RBI per simulation. He boasts an average of 2.76 hits+walks+RBI and has an even chance (50%) of having a big game with three or more hits, walks, and RBI. Interestingly, when Judge has a big game, the Yankees' chances of winning increase slightly to 51%. On the other side of the diamond, the Toronto Blue Jays rely on Davis Schneider as their most productive batter, averaging 3.62 hits+walks+RBI. Schneider has a 64% chance of having a big game, and when he does, the Blue Jays' chances of winning soar to an impressive 70%.

To find out more about how our model is picking this highly anticipated game, make sure to subscribe to BetQL. Our AccuScore Simulation Supercomputer will provide detailed insights and predictions to help you make informed betting decisions.