Cleveland Guardians
vs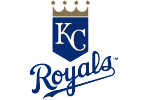 Kansas City Royals Prediction
In the upcoming game between the Kansas City Royals and the Cleveland Guardians, the Royals appear to have the upper hand. With a home record of 27-47 this season, they have been quite disappointing in front of their own fans. However, according to our simulation model, they are solid favorites to win against the Guardians, who have struggled on the road with a record of 33-42. The AccuScore Simulation Supercomputer has generated 10,000 game simulations, predicting that the Royals have a better than 55% chance of emerging victorious.

One factor that heavily favors the Royals is their starting pitcher, Brady Singer. Our model forecasts a better performance from Singer compared to the Guardians' starter, Cal Quantrill. Singer has a 46% chance of delivering a Quality Start (QS), which greatly increases his team's chances of winning to 80%. Furthermore, our simulations indicate an impressive strikeout to walk ratio of 3.2 for Singer, with a 29% chance of achieving a stellar 5 to 1 K/BB ratio. Whenever Singer hits this mark, the Royals win 62% of the time. On the other hand, Quantrill's quality starts result in a 68% win rate for the Guardians. While he also has a decent chance (35%) of reaching a 5 to 1 K/BB ratio, his team's success rate drops slightly to 68% in those instances.

Moving on to offensive firepower, we've tracked the most productive batters for each team based on average hits, walks, and RBI per simulation. For the Royals, Bobby Witt Jr. stands out as their top performer with an average of 2.25 hits+walks+RBI. Witt Jr. also has a notable 40% chance of having a big game with three or more Hits, Walks, and RBI. Our data reveals that when Witt Jr. excels, the Royals' chances of winning soar to 66%. Conversely, the Guardians' most productive batter, Josh Naylor, averages 2.35 hits+walks+RBI per simulation. Naylor boasts a 41% chance of having a big game, and when he does, the Guardians have a 60% chance of emerging victorious.

In conclusion, the Kansas City Royals are in a favorable position to secure a win against the Cleveland Guardians based on our extensive simulations. With better starting pitching from Brady Singer and the presence of impactful hitters like Bobby Witt Jr., the Royals have a greater likelihood of coming out on top. However, for further detailed insights into our model's prediction for this game and others, make sure to subscribe to BetQL.

Subscribe to BetQL to receive accurate predictions and comprehensive analysis for upcoming games like this one between the Kansas City Royals and the Cleveland Guardians. Our simulation model has simulated this matchup 10,000 times, providing valuable information on each team's chances of winning. Don't miss out on the opportunity to gain an edge in your betting decisions with BetQL's reliable data and expert insights.