Baltimore Orioles
vs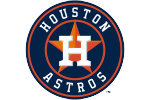 Houston Astros Prediction
In a clash between two teams with contrasting home and away records, the Houston Astros are set to take on the Baltimore Orioles at Minute Maid Park. The Astros, boasting a 38-37 home record, will be looking to extend their dominance on their turf, while the Orioles, with an impressive 48-26 record on the road, aim to add another win to their away tally. According to the AccuScore Simulation Supercomputer, which ran 10,000 game simulations, the Astros have emerged as heavy favorites with a greater than 60% chance of securing victory.

One key factor in favor of the Astros is their starting pitcher, Justin Verlander. The veteran right-hander is predicted to outperform his Orioles counterpart, Kyle Gibson. Verlander has a 55% chance of delivering a Quality Start (QS), highlighting his consistency and ability to go deep into games. In contrast, Gibson's chances of a QS stand at 32%. The outcome of this matchup could heavily hinge on Verlander's simulated strikeout-to-walk ratio of 3.7 and his 30% chance of achieving a 5-to-1 ratio. When Verlander hits these marks, the Astros have won a staggering 68% of simulations. Meanwhile, the Orioles' chances increase when Gibson achieves a QS, with a 61% success rate in those scenarios.

Aside from the pitchers, an exciting duel is expected between the most productive batters for each team. Yordan Alvarez leads the way for the Astros with an average of 2.77 hits+walks+RBI per simulation. Alvarez presents a significant threat as he holds a 49% chance of having a standout game with three or more Hits, Walks, and RBI. When he delivers such performances, the Astros triumph in approximately 79% of simulations. On the other side, Adley Rutschman has been making waves for the Orioles, averaging 1.99 hits+walks+RBI. Rutschman possesses a 32% chance of recording a big game, and if he steps up to the plate, the Orioles have a solid 46% chance of coming out on top.

To gain further insight into how our model predicts the outcome of this matchup, be sure to subscribe to BetQL. Our detailed analysis and accurate simulations provide a comprehensive view of the game, equipping you with the knowledge to make informed betting decisions. Don't miss out on accessing the power of BetQL's model and increasing your chances of profiting from this exciting clash between the Houston Astros and Baltimore Orioles.