St. Louis Cardinals
vs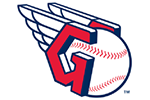 Cleveland Guardians Prediction
The upcoming battle between the Cleveland Guardians and the St. Louis Cardinals is bound to be an exciting one. The Guardians, who have a home record of 9-11 this season, are set to face off against the Cardinals, who have a road record of 10-12. As per our AccuScore Simulation Supercomputer, the Guardians are favored to win, with over a 55% chance to clinch the game. This certainly makes for an interesting game as both teams will be putting up a great fight to come out on top.

Considering the starting pitchers for both teams, Shane Bieber of the Guardians is expected to have a better game than Matthew Liberatore, the Cardinals starter. According to our simulations, Bieber has a 52% chance of rating a Quality Start (QS) in comparison to just a 35% chance for Liberatore. Our simulations also showed that if Bieber has a quality start, the Guardians have an excellent chance of winning at 81%. On the other hand, Liberatore's simulated performance showed that when he has a quality start, his team wins 64%.

Apart from the pitchers' performance, we've analyzed each team's most productive batter based on hits, walks, and RBI per simulation. For the Guardians, Jose Ramirez was found to be the player most likely to have a significant impact on the game with an average rating of 2.63 hits+walks+RBI per simulation. If Ramirez has a significant outing with 3+ Hits, Walks, RBI, the chances of Guardians winning improve drastically at 69%. While for Cardinals, Paul Goldschmidt emerged as their most productive batter with an average rating of 2.36 hits+walks+RBI per simulation with an up to 39% chance of having a big game with three or more Hits, Walks RBI.

Overall, there is no doubt that this match-up between Cleveland Guardians and St. Louis Cardinals is shaping up to be a thrilling game. Interested in finding out who our simulation model picks for this encounter? Then make sure to subscribe to BetQL and stay ahead of the curve to catch all the details!