Texas Rangers
vs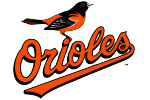 Baltimore Orioles Prediction
The Baltimore Orioles will host the Texas Rangers tonight in what appears to be a close match-up. With both teams boasting solid home and road records, there is no clear advantage for either side heading into this game. However, according to 10,000 game simulations run by the AccuScore Simulation Supercomputer, Orioles starter Grayson Rodriguez is projected to have a better outing than Rangers starter Jon Gray. Rodriguez has a 39% chance of having a Quality Start (QS), while Gray's chances are slightly lower at 31%. If Rodriguez does have a QS, the Orioles' chances of winning increase to 76%, indicating how important he is to his team.

In terms of batting production, Adley Rutschman has been the most consistent contributor for the Orioles this season. With an average of 2.77 hits+walks+RBI per simulation, Rutschman has a 49% chance of having a big game with 3+ Hits, Walks, RBI. If he does hit well, the Orioles' chances of winning rise to 62%. For the Rangers, Jonah Heim has been their most productive batter with an average of 2.46 hits+walks+RBI per simulation. Heim also has a 42% chance of having a big game with 3+ Hits, Walks, RBI. If he comes up big for Texas tonight, their chances of winning also increase to 62%.

It's hard to pick a winner in this closely contested game between the Orioles and Rangers. Both teams have been solid at home and on the road this season and it could come down to which pitcher and batter performs better on the night. However, subscribers to BetQL can look deeper into all the data and information available through our model to make informed decisions when betting on games like this one. Sign up now to see how we predict this game playing out and maximize your chances of winning big!