Philadelphia Phillies
vs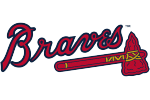 Atlanta Braves Prediction
In an upcoming clash between the Atlanta Braves and the Philadelphia Phillies, the Braves hold a clear advantage. With an impressive 47-25 home record this season, the Braves are favored to triumph over the Phillies, who have struggled on the road with a 38-37 record. According to 10,000 game simulations by our AccuScore Simulation Supercomputer, the Braves have a greater than 55% chance of emerging victorious. The starting pitchers will be crucial in determining the outcome of this game, and it appears that Braves starter Spencer Strider has the upper hand over Phillies' pitcher Cristopher Sanchez. Strider boasts a 46% chance of delivering a Quality Start (QS), while Sanchez only carries a 32% chance. If Strider manages to secure a quality start, the Braves' odds of winning skyrocket to 79%. Additionally, Strider's simulated strikeout to walk ratio is an impressive 5.1, with a 27% chance of achieving a stellar 5-to-1 K/BB ratio. On the other hand, in simulations where Sanchez delivers a quality start, the Phillies find success 66% of the time. Sanchez's chances of achieving a 5-to-1 K/BB ratio stand at 33%, and if he accomplishes this feat, his team's odds of winning increase to 66%.

Heading into this highly anticipated matchup, two star batters will be expected to make significant impacts for their respective teams. Ronald Acuna Jr., hailed as one of the most prominent offensive forces for the Atlanta Braves, has averaged an outstanding 2.55 hits+walks+RBI in simulations. Acuna Jr. holds a notable 45% chance of delivering an exceptional performance with three or more hits, walks, and RBI. When Acuna Jr. has a big game, the Braves' chances of triumphing rise to an impressive 71%. Bryce Harper, the standout offensive player for the Philadelphia Phillies, has averaged 2.28 hits+walks+RBI in simulations. Harper possesses a 39% chance of registering a remarkable performance with three or more hits, walks, and RBI. On occasions when Harper has a big game, the Phillies hold a 51% chance of securing victory.

To find out how our comprehensive model is picking this game and to gain access to further in-depth analysis, subscribe to BetQL. Our team at BetQL utilizes advanced simulations and detailed statistical analysis to provide you with expert insights and predictions for all your sports betting needs.