Bundesliga
Bundesliga Predictions
Check out BetQL's Bundesliga predictions for this weekend's top matches
By Andrew Baggaley - May 14, 2020, 5:56pm
Bundesliga Predictions for Match Day 28
The Bundesliga is starting to really hit its stride in Match day 28 and here at BetQL we are now ready to guide you to a few winners. Here you will find all our Bundesliga predictions for the rest of the season. We will be updating this page every week with new Bundesliga predictions on the best games of the week. This week our BetQL "Game of the Week" is RB Leipzig vs. Hertha Berlin keep reading below to see our full prediction on that game. If you need help getting caught up to speed with the Bundesliga or you help deciding which team you should support you can check out our article on How to Pick a Bundesliga team.
RB Leipzig vs. Hertha Berlin

Wednesday offers a battle between the two biggest clubs in the East. Upstarts RB Leipzig host Hertha Berlin in their second matchup of the season, with Leipzig handling Hertha 4-2 back in November. Leipzig went off in their previous match against Mainz 05, as Timo Werner scored a hat trick on the way to a  5-0 win for the Red Bulls. Leipzig's range of young attacking quality was apparent as winger Christopher Nkunku terrorized the Mainz back line and newcomer Dani Olmo had his strongest performance thus far. To their credit, Hertha have been looking very strong in their last 2 matches, scoring a total of 7 goals and keeping 2 clean sheets. Both victories have been powerful team efforts, something the club has lacked at times this season. New boy Matheus Cunha has looked hungry and scored in each of the previous matches. He will be looking to make a statement versus Leipzig, the club that sold him this past January. Geographical proximity and the fact that both clubs are in flying form make this a match you will not want to miss. For us, the edge goes to the home team Leipzig, whose depth of talent will outweigh Hertha's in this match up.
Although the narrative gives Hertha Berlin a good shot to win this game the book makers don't feel the same. Leipzig (-315) enters this game the heavy outright favorite and Hertha Berlin (+700) is the real underdog. Right along with the Hertha Berlin outright win, is the tie (+440), which also seems a bit unlikely. Head to head Leipzig has won the last four match ups and we have a feeling they will extend it to 5 on Wednesday. The real value line in this match up is over 3.5 goals (+100). RB Leipzig should be good for around 3 goals on their own, so if you think Hertha Berlin's recent form will translate into at least one goal the over 3.5 goals could be a great bet.
Bundesliga Predictions for Match Day 27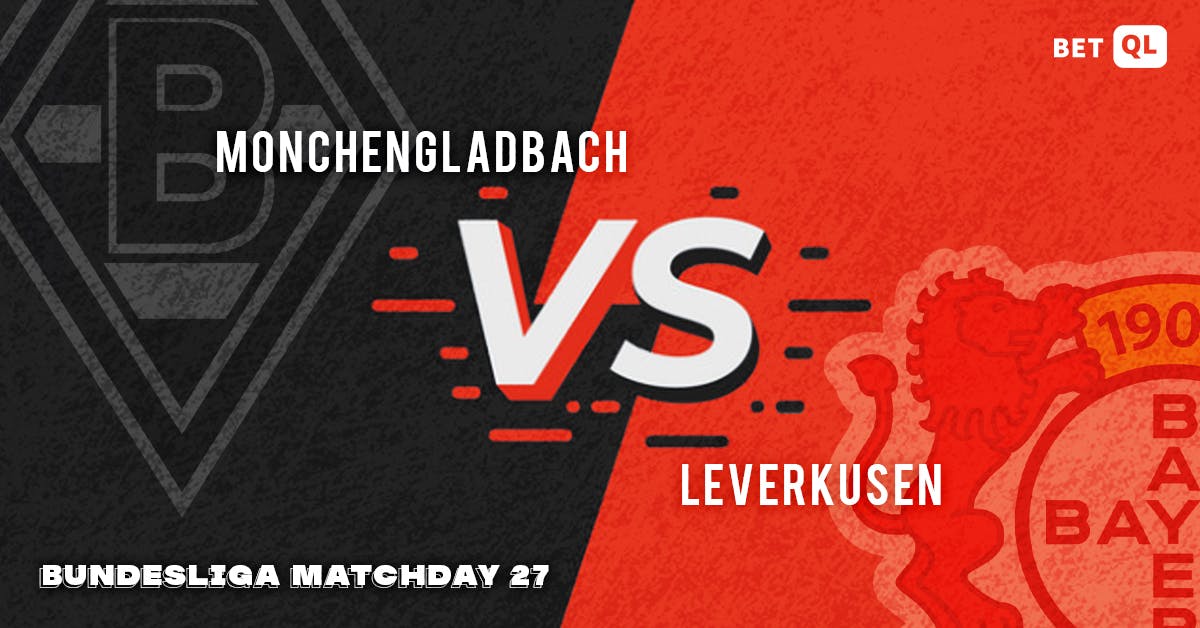 Mönchengladbach v Leverkusen
The Bundesliga's third and fifth place teams respectively will come together at the fanless 54,000 capacity Borussia Park. This is an extremely consequential match as both sides are separated by a mere two points. On paper, both teams are pretty even. Gladbach has a chance to keep their faint title hopes alive and Leverkusen could jump up to 3rd place with a win. They play similar systems and have some of the best players in the league. Gladbach has a very technical group of players who like to keep the ball. They have pace up front and are dangerous in transition. If Marcus Thuram and Breel Embolo are in rhythm, they will take their scoring chances and hurt Leverkusen. Playing at home could also prove to be an edge. Leverkusen have the rare opportunity to take destiny into their hands with this game. The impact of a win would have favorable consequences on their league position and mentality. They will have to stay compact and defend with vigor to stifle Gladbach's potent attack. On the bright side, Gladbach keeper Yann Sommer hasn't kept a clean sheet in 2020, so Leverkusen should certainly have a goal or two in them.  This match up has all the ingredients for a scintillating, high quality performance that represents the best the Bundesliga has to offer. A hard fought draw would not be unthinkable, but I think we will see Gladbach come out the victors with a goal towards the end of the second half. 
Not only is this our game of the week but there is also a ton of value here. Looking at the three way money line Mönchengladbach (+133) is the clear favorite to come away with the win. Leverkusen (+175) is also being given a pretty good shot to come away with the win from the sportsbooks. The draw (+265) is the real outlier of lines here and if last week showed us bettors anything it is that these Bundesliga teams are ready to score. Last week only had one scoreless games and one tie game, which happened all in the same game between two bottom table teams. Both Mönchengladbach and Leverkusen put together good games last week and scored 7 goals combined. When you look at a game like this where each option has positive value you have to lean towards the better team. In this match up that happens to be Mönchengladbach.

Hertha Berlin v Union Berlin 
League play kicks off with a juicy fixture on Friday at 2:30 (EST) as Berlin's two Bundesliga clubs compete in a sibling rivalry match. This Berlin derby will be just the sixth competitive meeting of all time. Union beat Hertha 1-0 in November on a late 87th minute goal and Hertha will be itching to even the score. Last weekend, Hertha had a very good 3-0 over Hoffenheim while Union fell to Bayern 2-0. With a single point lifting Hertha above Union in the standings, both teams appear relatively safe from relegation but neither are pushing for a European qualification place. Thus, a victory in the Berlin derby is the only "trophy" either team is likely to raise this season. All Bundesliga fans should tune in for what is guaranteed to be a testy affair.   
Taking a look at the betting lines there is a clear standout with Hertha Berlin (+130) as Union Berlin (+205) is the obvious underdog. The most value comes from the tie (+235) which looks pretty juicy. As we mentioned earlier both Hertha and Union aren't exactly blowing the doors of teams this season. In a tightly contested rivalry match we are more inclined to take a real long look at the odds of a tie. Hertha Berlin is obviously the better team in this game but they don't outmatch Union Berlin by much. We may be leaning towards a small action play on the tie, but that doesn't mean we don't think any goals will be scored. The over 2.5 (-115) catches our eye as well because we could easily see this derby match ending in a 2-2 draw. Although it isn't the best game of the week this our first opportunity of the week to get some action.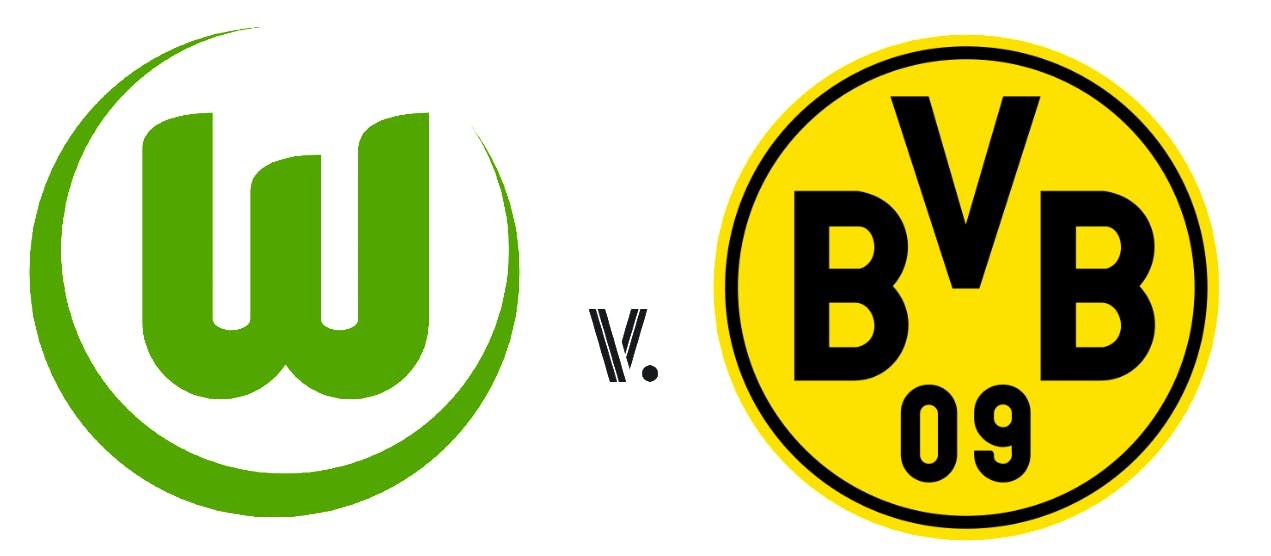 Wolfsburg v Dortmund
6th place Wolfsburg host 2nd place Borussia Dortmund in what ought to be a quality Bundesliga match.  A win for Borussia keeps the pressure on Bayern in 1st place, but three points for Wolfsburg pushes them into a more comfortable position for a Europa league place. Wolfsburg beat Augsburg 2-1 last weekend with a stoppage time goal but have generally had subpar form at home, accumulating only 18 from a possible 39 points this campaign. Dortmund come into the match riding high after they stomped hated rivals Schalke 4-0 in their previous match. The Wolves have a score to settle against the Black and Yellow, as Dortmund won this match up 3-0 in November. Unfortunately for Wolfsburg, leading scorer Wout Weghorst will still be out due to injury, but their team strength lies in a stern defense that is tied for the 2nd best goals against record in the league. Dortmund's juggernaut striker Erling Haaland will have something to say about that, however. If Julian Brandt and Thorgan Hazard can stay connected to the big Norwegian, Dortmund's free flowing attack will be extremely difficult to stop. Bundesliga viewers can expect a cagey first half that could really open up into a flowing end to end game.
If you are a big fan of value then this Wolfsburg vs. Dortmund is not the match you want to place action on. Dortmund (-135) is the huge favorite in this game and should easily win this game. Wolfsburg (+335) will need nothing short of a miracle to pull out a win, and even a tie (+280) is something the book makes think is a bit far fetched. Even looking at the over 2.5 goals (-162) shows you that the book knows Dortmund is going to win and they are going to put up big numbers. If you like to bet conservatively circle this game in your programs.

RB Leipzig v Mainz 05
The Bundesliga's 4th and 15th placed teams will face off in Mainz on Sunday. Both teams have a lot to lose and more to gain, so this is sure to be an intense showdown at the Opel Arena. RB Leipzig will be disappointed with their 1-1 draw against Freiburg over the weekend. They started a bit slowly and conceded a 34th minute goal off a set piece. Lacking sharpness and clinical finishing, the Red Bulls managed to rescue a point through a Yussuf Poulsen header in the 77th minute. Mainz also started slowly in their previous match vs Koln, but recovered and scored 2 second half goals to rescue a critical point. The 05ers will need leading scorer Robin Quaison to be an attacking threat and goalkeeper Florian Muller to lock down the net in order to have a chance in this game. In order to stay in the title hunt, Leipzig need to make an emphatic statement while Mainz will be fighting to keep distance between themselves and the relegation zone.  
This match up between Leipzig vs. Mainz may be the most one sided game of the week. RB Leipzig (-240) is the clear odds out favorite in this game and Mainz (+525) stands almost no shot here. Looking at the tie (+400) is almost as crazy of an outcome as Mainz pulling out a victory. Even the over / under line has to be adjusted for this game and rather than the usual 2.5 spread this game features a 3.5 over / under line. Overall this game is going to be tough to make any money unless you are packaging your bets. Leipzig is going to win and they are going to win by a few goals.
Bundesliga Predictions for Match Day 26

Schalke 04 v. Dortmund - Saturday, 5/16 at 9:30am ET
Our "Game of the Week" Bundesliga prediction is the famous rivalry match between Schalke and Borussia Dortmund. The Revierderby is widely regarded as Germany's fiercest and is always a fractious affair. Fourteen points apart in the Bundesliga table, Dortmund sit on Bayern's heels in 2nd place while Schalke are gunning for a European place and currently sit 6th. Dortmund have the best home record in the league, but they will surely feel the absence of their 81,000 raucous supporters at Signal Iduna Park this weekend. Schalke, on the other hand, are absolutely desperate as they have not won in their last seven games, and a victory on Saturday would be their first in nearly four months. 
Shalke (+475) enters this game as a big underdog on the three way line and it makes sense; Shalke will need to put together a great performance to beat Dortmund at home. For Shalke to win this game, they will need to come out in top form and hope Dortmund hasn't shaken off the rust from the layoff. The continued layoff makes the Tie (+310) a bit more enticing here. If you believe the long layoff will have a negative impact on both teams there is good value in betting the tie. Now we understand betting, watching, and hoping for a tie is not really the most exciting Saturday morning, but it could pay out well. Dortmund (-182) on the other hand comes in as one of the biggest favorites for Match Day 26 and they are expected to win this derby match easily, but there isn't much value betting on a favorite here. As we dive deeper into these lines the one that stands out is Under 2.5 goals (+120). No one likes betting the under but with the long layoff here, finding the back of the net may be more difficult than usual. 

Fortuna Dusseldorf vs SC Paderborn 07 - Saturday, 5/16 at 9:30am ET
Supporters of both sides will be happy to resume league play with a very winnable match and neutrals will be hard-pressed to find a more consequential game this weekend. Bottom dwellers Fortuna and Paderborn come into this match with the hopes of stealing points from a relegation rival. Fortuna sit in 16th place on 25 points while Paderborn, with a mere 16 points, have lagged at the absolute bottom of the table for almost the entire season. Paderborn beat Fortuna 2-0 in October, but Fortuna fans will be hoping that new manager Uwe Rosler has taken advantage of the season break to develop a rescue plan. Keep an eye on Dusseldorf striker Rouwen Hennings, whose 11 goals are currently tied for 5th among all Bundesliga goal-scorers. Unfortunately for American supporters of Fortuna Dusseldorf, both Alfredo Morales and Zack Steffen are out with injury. 
If you love value then this Bundesliga prediction is the right one for you. All three options on the three way line have positive value. Fortuna (+114) is the favorite in this matchup and a wager on them to win could be a nice little payout for a Saturday morning. Tie (+250) has the most value and placing a bet on a tie for two struggling teams that are in the cellar of the table makes a lot of logical sense. Paderborn (+225) is the clear underdog in this three way line and when these two teams last played Paderborn was able to pull away with a 2-0 win. Although they are in last and haven't played in nice long while Paderborn could be a smart value play. When two cellar dwellers go at each other you usually see a nice influx of scoring, and the books are expecting this as the over 2.5 goals (-132) is heavily favored over under 2.5(+106). This stoppage in the season could really go either way for these two below average teams. The stoppage could really build some rust and hamper them from scoring, and on the other hand their defense could be in bad form and we may get goals galore. The old adage goes something along the lines of "on defense you have to be correct every time, and on offense you only need to get it right once". In this case both teams will need to figure out how to put the ball in the back of the net. A bet on the under 2.5 goals could be valuable. 

Bayern Munich v Union Berlin - Sunday, 5/17 at 12pm ET
The Bundesliga's most successful ever club versus its newest, this is a spicy match up that fans won't want to miss. League leaders Bayern triumphed 2-1 over Union in their October meeting, and Union fans will be hoping to even the score at home in Berlin. Union have been one of the pleasant surprises of the season and the newcomers find themselves in a very respectable 10th place. League-leading goalscorer Robert Lewandowski will want to add to his astounding 25 goals for Bayern, while Berlin striker Sebastian Andersson will be hoping to add to his tally of 11. In this Bundesliga prediction there is no doubt that Bayern's firepower offers an advantage, but Union will be hoping to spring a surprise on their guests. 
If you like to bet on favorites then this is the Bundesliga match up for you because a few miracles will have to line up for Bayern to lose or tie this game. Bayern (-500) is currently the biggest favorite for Matchday 26. Union Berlin (+1,200) is a huge long shot and you are probably better holding that cash in your wallet than placing a bet on Union Berlin. The tie (+500) is also a big long shot. Bayern has been running through the Bundesliga for the past seven years and although coronavirus is strong, I don't think the layoff it caused is strong enough to knock Bayern out of the top spot. 
If you are looking to bet any Bunesliga games this weekend when they finally return you can take a look at all our sportsbook offers specific to your state and get free money to bet with!