1
Today, 8:07 AM
0
TRA -290 O/U 21.5
1
Today, 8:09 AM
0
FUC -303 O/U 21
1
Today, 8:09 AM
0
EVA -118 O/U 22.5
1
Today, 9:20 AM
0
KAR -252 O/U 21
1
Today, 9:51 AM
0
NSH -142 O/U 22
1
Today, 11:20 AM
0
KHA -121 O/U 22.5
1
Today, 11:47 AM
0
SIN -585 O/U 21
1
Today, 12:56 PM
0
GAR -392 O/U 21
1
Today, 1:19 PM
0
DEL -271 O/U 21
1
Today, 2:49 PM
0
DEM -186 O/U 22
1
Today, 3:50 PM
0
STR -193 O/U 22
Today, 4:26 PM
CIL -132 O/U 22.5
Today, 5:07 PM
MUS -158 O/U 22
ATP Tennis
ATP Barcelona Open Best Bets
Favorites, top seeds, and a Round 1 match are featured
By Asen Peshev - Apr 18, 2021, 2:02am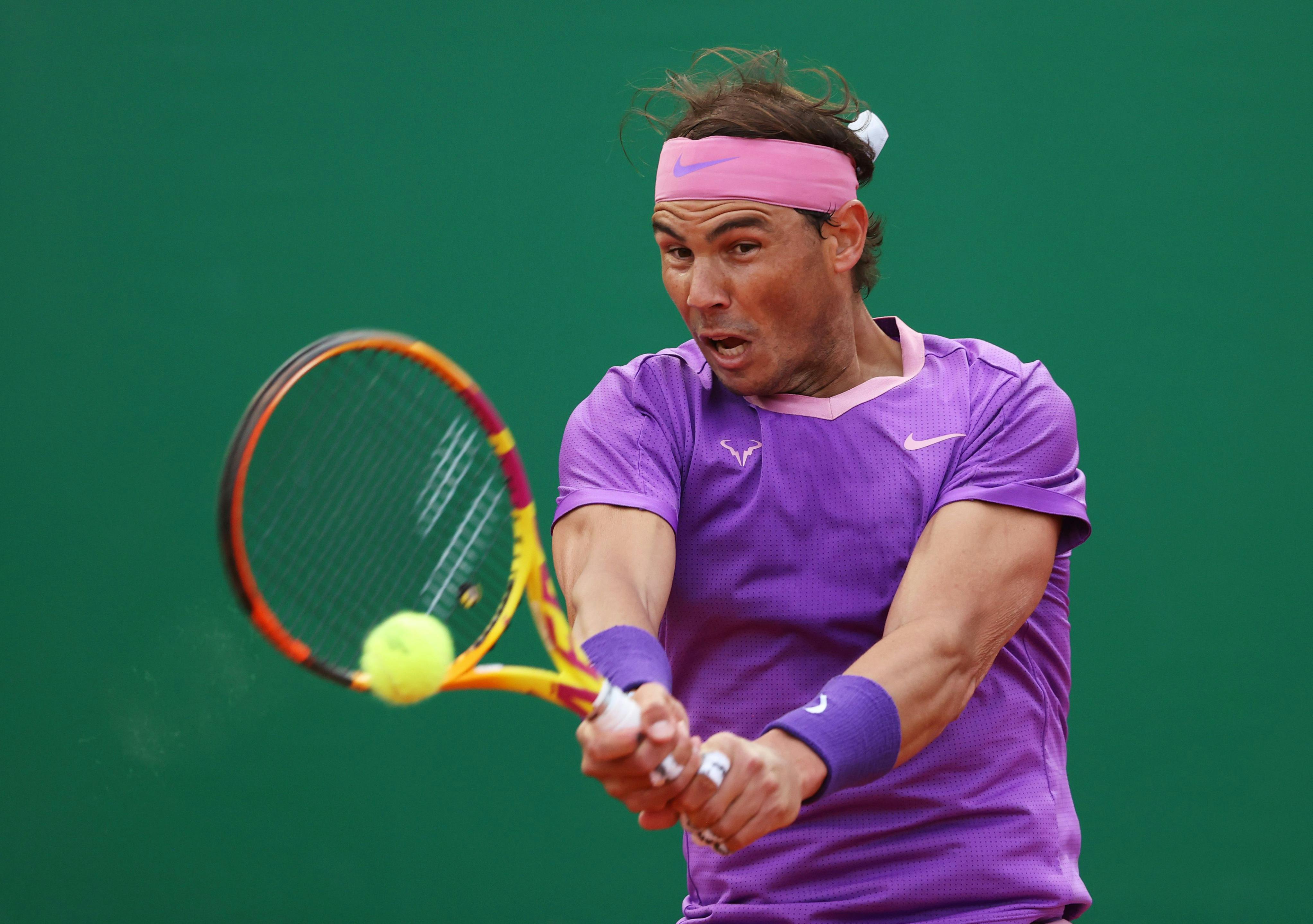 The event has a rich history dating back from 1953 while staging it in the oldest tennis club in Barcelona.
Dominic Thiem won the event in 2019, beating Nadal in the semis and Medvedev in the final. Despite that defeat, the Spaniard holds a record 11 titles, with the first coming in 2005 when he was only 17 years old and in his fourth year as a pro.
Get all of BetQL's best bets! Dating back a full calendar year, our five-star (max-value) bets have won 61% of the time!
Favorites & Top Seeds
As always, the tournament manages to get almost the same amount of quality players that play the Monte Carlo Masters in the previous week. Four top-10 players and nine from the top-20, with the last direct acceptance being No. 85 Salvatore Caruso, marks a very balanced and deep 48-player draw.
Rafael Nadal is coming here as the top seed looking for some sort of redemption after his loss to Andrey Rublev in the quarterfinal in Monte Carlo. The Spaniard had to return in Rotterdam by the end of February, but withdrew due to a back injury.
He finally did that in Monte Carlo roughly a month and a half later, and although he breezed through the first two matches vs. Del Bonis where the Argentine had no answer at all, and Dimitrov who was limited by a toothache and poor display, the back problem might have returned against the Russian.
His serve was nowhere near effective as it was, and it's not often you could see Nadal hitting seven double faults in a match. Not to mention that three of those DF's came on breakpoints. He was really struggling throughout set 1 and set 3, and the only reason this match went beyond two sets was because of short moments of brilliance accompanied by Rublev's inability to finish off what he started.
It'll be very interesting to see if his serving problems can be fixed and how far he can go, as this draw has high caliber players coming very soon in the likes of Garin (potential second round), Khachanov or Goffin (in the fourth).
Stefanos Tsitsipas shows some really good form making it into the Monte Carlo final. The Greek hasn't lost before the quarterfinal in any of the events he played so far this year. He has an 8.7% ROI on moneyline bets in his career and 15.4% on clay.
Despite his impressive play he is safely placed No. 5 in the rankings far from No. 6 Alexander Zverev, but also quite further from No. 4 Dominik Thiem. He has no intention of slowing down and looks like someone who can make a statement with a victory here just before the two Clay Masters events in Madrid and Rome in the beginning of May.
Play DFS? Be sure to get a 3-day free trial on RotoQL to check out our projections!
Dark Horses
It's really hard to put someone as an underdog or dark horse for this event given the quality and how well-balanced the draw is. Even a guy like Daniel Evans, who hadn't won two matches in a row in a Main Draw on clay since 2017, came into Monte Carlo and won four with a win over Djokovic. I am just out of sorts with predicting who can cause havoc in the draw.
With so many top seeds around, I just don't see someone that's unseeded or a wild card qualifying and making it to round four.
Round 1 Match to Watch
Carlos Alcaraz vs. Frances Tiafoe
Carlos Alcaraz is only 17 years old and already knocking to the door of top-100.
The Spaniard, while coached by Juan Carlos Ferrero, made the semis in Marbella two weeks ago, defeating Casper Ruud (No. 25) along the way. Boasting a 25-8 record within Spain and a 47.5% ROI on moneyline bets, he could be a very dangerous player against anyone on home soil, especially against an American like Tiafoe.
Frances hasn't played since the beginning of March. He lost in both Buenos Aires and Santiago in the second round to players ranked outside of the top-100 and has lost in the first round in Barcelona in 2019, his only appearance in the event so far.
Carlos is definitely someone who can get on a roll at home and should be able to take care of the American here given his form and location.