Winnipeg Jets
vs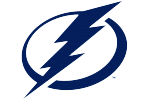 Tampa Bay Lightning Prediction
In a highly anticipated matchup, the Winnipeg Jets will face off against the Tampa Bay Lightning with BetQL giving the Jets a slight edge as 50.4 percent favorites. Despite the close odds, the Jets find themselves in a favorable position due to their projected shot advantage. With an expected 30 shots on goal compared to the Lightning's 31, the Jets will look to make each shot count and put pressure on the opposing netminder.

The battle between the goaltenders will certainly be one to watch in this game. According to BetQL's analysis, the Jets' goalie(s) hold a slight advantage with a projected save percentage of 88.2 percent, slightly higher than the Lightning goalie(s) at 88 percent. This small difference could make all the difference in determining the outcome of the game, as each goalie strives to make crucial saves and keep their team in contention.

When it comes to key player statistical data, both teams display impressive firepower. For the Jets, Kyle Connor stands out as a player to watch, averaging 3.5 shots per game and scoring an impressive 0.57 goals per game. Furthermore, BetQL gives him a respectable 59 percent chance of scoring at least one point throughout the course of this game. On the other side, Nikita Kucherov poses a significant threat for the Lightning, averaging 3.7 shots and scoring 0.6 goals per game. With a formidable 68 percent chance of earning at least one point, Kucherov could prove pivotal in Tampa Bay's offensive strategy.

To gain deeper insights into how our model is picking this game and get access to more exclusive betting analyses, be sure to subscribe to BetQL. Our advanced algorithms provide you with detailed breakdowns and predictions based on key statistical data, giving you an edge in making informed wagers. Don't miss out on valuable information - subscribe today!