Baltimore Ravens
vs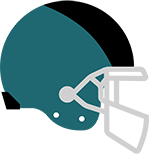 Philadelphia Eagles Prediction
The Baltimore Ravens are a heavy favorite winning 76% of simulations over the Philadelphia Eagles. Lamar Jackson is averaging 257 passing yards and 2.29 TDs per simulation and Lamar Jackson is projected for 76 rushing yards and a 24% chance of having at least 1 rushing TD. In the 23% of simulations where Philadelphia Eagles wins, Carson Wentz averages 1.95 TD passes vs 0.31 interceptions, while in losses he has a ratio of 1.27 TDs to 0.65 interceptions. Miles Sanders averages 76 rushing yards and 0.83 rushing TDs when Philadelphia Eagles wins and 49 yards and 0.43 TDs in losses. The Baltimore Ravens have a 78% chance of forcing more turnovers than they commit. Positive turnover margin helps them win 85% of the time.
Baltimore Ravens vs Philadelphia Eagles Prediction
Philadelphia is still searching for answers on defense, coming in as +7.5 underdogs
Baltimore's defense, a top-five unit last year, has taken another step forward
Philadelphia's injury presents an opportunity for the Ravens to exploit 
Baltimore Ravens Preview
Meanwhile, 100 miles away, the Baltimore Ravens do not share their fellow avians issues in the back. On Sunday, Baltimore's defensive back's combined for five sacks to become the first secondary to achieve such an accomplishment. If not impressive enough, the unit added two turnovers, recording a strip-sack and interception. 
Another spectacular performance for a defense that as a whole is allowing a league-low 15.6 points and forcing two turnovers per game.
Philadelphia Eagles Preview
A disastrous start to the season is quickly spinning into a lost season for the Philadelphia Eagles. Their latest folly, a 38-29 loss to in-state rivals, Pittsburgh Steelers. 
Philly's defense squandered quarterback Carson Wentz's best start of the season, continuing to display why it continues to be one of the worst units in the league. This defensive farce involved allowing Steelers quarterback Ben Rothlisberger to operate largely pressure-free all game. The extra time allowed Rothlisberger to pick apart the Eagles shoddy secondary, completing 79% of his passes for 239 yards and three scores. All three touchdowns going to rookie receiver Chase Claypool, who brutalized Philadelphia's defensive backs all game for seven receptions and 110 yards. Another massive receiving performance allowed following tight end George Kittle's 15 reception, 183 yards a week before.
Full Game Prediction
Philadelphia is hopeful that wideouts Alshon Jeffery and DeSean Jackson can return following lengthy absences. As much attention as the Eagles receiving corp has got due to injuries; the offensive line is similarly battered. Brandon Brooks, Lane Johnson, and Jason Peters find themselves injured. Those issues on the o-line were apparent against the Steelers as they conceded five sacks, and Wentz was constantly under duress. 
These factors could play into Baltimore's hands, a team that's called the second most blitzes this season. More frightening than how often they blitz is who is going to blitz. Defensive coordinator Wink Martindale has managed to keep quarterbacks guessing with 11 different players registering sacks through five games. 
Suppose Wentz can avoid the pressure throughout the game. In that case, he should struggle to connect with his receivers, who will be challenged by an array of talented corners and safeties led by All-Pro Marlon Humphrey and includes Marcus Peters, Jimmy Smith, and Chuck Clark. That's an issue Lamar Jackson shouldn't have when trying to link up with tight end Mark Andrew and Marquise Brown and leading the Ravens to a -7.5 cover.