Washington Redskins
vs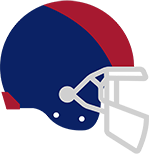 New York Giants Prediction
Expect a close game with the Washington winning 41% of simulations, and the New York Giants 59% of simulations. In close games, turnover margin is especially important. The Washington commit fewer turnovers in 52% of simulations and they go on to win 61% when they take care of the ball. The New York Giants wins 81% of the simulations in which they commit fewer turnovers. Antonio Gibson is averaging 69 rushing yards per sim. If he can have a great game with better than average rushing yards and at least a 1 rushing TD (39% chance) then he helps his team win 58%. Daniel Jones is averaging 258 passing yards per sim. If he can have a great game with better than average passing yards and at least a 2 to 1 TD to INT ratio (37% chance) then he helps his team win 67%.
Washington Redskins Preview
The Washington Football Team started the season off strong with a big comeback week one win over the Philadelphia Eagles. Last week we saw Alex Smith return to the field after one of the most gruesome injuries the league has ever seen. Unfortunately, his return was against Aaron Donald and a scary Los Angeles Rams' defensive line, so the results were unfortunate. However, with the benching of Dwayne Haskins, we can expect Smith to lead this team against the Giants this coming week. Despite their 1-4 record, Washington has some bright spots on both sides of the ball. Rookie running back out of Memphis, Antonio Gibson has been efficient and Terry McLaurin has solidified himself as a wide receiver one. If the Football Team can get the ball in Gibson and McLaurin's hands, then the team's offense should definitely see an uptick in production.
New York Giants Preview
The New York Giants' start to the season has been nothing short of horrendous, but I can't say it wasn't expected. Starting 0-5 while playing the Steelers, Bears, 49ers, Rams, and Cowboys is not unheard of given a poor defense, new coach, and most notably the loss of superstar running back Saquon Barkley. Joe Judge and Jason Garrett's offense has gotten off to a rocky start, scoring just three touchdowns in the first four weeks prior to their outing against the Cowboys. Through the first five weeks, the Giants rank second to last in the NFL in red zone scoring percentage with a mark of 30.77%. However, the offense did show up against the Cowboys as they dropped 34 points. If Chase Young is still out come game time, the Giants will have to capitalize.
Full Game Prediction
The Giants have opened at -3 with a total of 43.5 at home against the Football Team. One would think this line should be even given the calibres of each team; however, the homefield advantage of the Giants gives them a generous three points. It is important to note that the Giants are 0-6 in home games with totals in the low 40's range. Additionally, the Washington Football Team still has a chance at winning the NFC East even with their 1-4 start, so they'll be hungry to improve their division record to 2-0 with a win over the Giants. On the other hand, this game is a perfect opportunity for the Giants to figure things out and secure their first win under Joe Judge. Ron Rivera's 7-21 record as a coach following a home loss is also concerning given Washington's 20 point deficit at home to the Rams last week.