Cincinnati Bengals
vs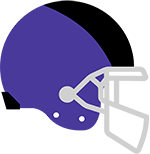 Baltimore Ravens Prediction
In an upcoming matchup between the Baltimore Ravens and the Cincinnati Bengals, the Ravens are taking the field as solid favorites with a 68.0% chance of coming out victorious. Leading the offensive charge for Baltimore is running back Gus Edwards, who is projected to have a monstrous outing with an estimated 240.0 rushing yards. Not only does Edwards possess the ability to rack up sizable yardage, but he also has a 14.0% chance of finding the endzone on a rushing play.

On the flip side, if the Cincinnati Bengals manage to defy the odds and pull off an upset victory, it will likely be attributed to quarterback Joe Burrow's performance. In simulations where the Bengals emerge triumphant, Burrow averages 1.0 touchdown pass while only throwing 0.24 interceptions. However, in their losing scenarios, his numbers take a slight dip with just 0.64 touchdowns thrown compared to 0.42 interceptions. Additionally, running back Joe Mixon's productivity correlates closely with Cincinnati's success. In their victories, Mixon averages 46.0 rushing yards and finds the endzone 0.47 times on the ground, whereas in losses those numbers decrease to 26.0 yards and 0.15 touchdowns.

One area where the Ravens hold a significant advantage over their opponent is creating turnovers. Our model suggests that there is an 89.0% chance that Baltimore will force more turnovers than they commit in this game. Historically, when enjoying a positive turnover margin, the Ravens have capitalized on it, winning 73.0% of contests where they come out on top in this category.

To gain further insight into how our model predicts this matchup and access more valuable data for your betting decisions, make sure to subscribe to BetQL.