Auburn Hosts Kent State As Massive Favorites
The Tigers will have to score a ton to cover this spread
By Matt Reed - Sep 12, 2019, 5:40pm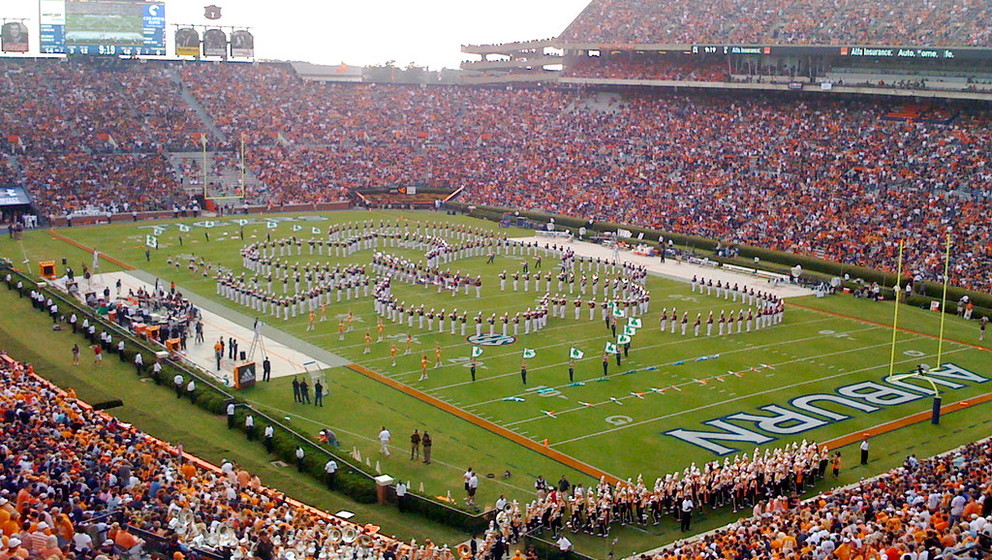 Kent State at #8 Auburn
Saturday, September 14, 7:00pm EST
Consensus Odds: Auburn (-35)
BetQL Rating: ★ (Kent State +35)
Auburn comes into Week 3 ranked No. 8 in the country after opening the season with wins over Oregon and Tulane. The Tigers will host Kent State over the weekend ahead of their massive clash against SEC opponent Florida next Saturday.
The Tigers will take on Kent State for the very first time in either program's history.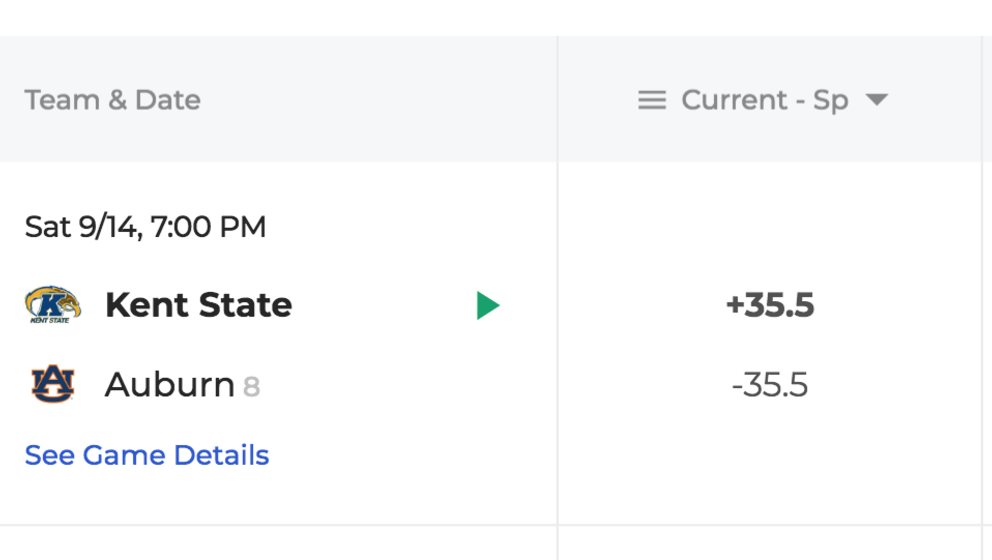 Kent State
The Golden Flashes enter this contest 1-1 after games against Arizona State and Kennesaw State over the first two weeks. Kent State struggled mightily against the Sun Devils in Week 1, scoring just seven points on the road. However, they bounced back last week against the Owls with a 26-23 overtime victory at Dix Stadium.
Quarterback Dustin Crum hooked up wide receiver Isaiah McKoy for Crum's lone touchdown pass of the game, while running back Jo-El Shaw led the Kent State rushing attack with 92 yards on the ground. The Golden Flashes have won just seven games over the past three seasons, including back-to-back two-win campaigns for the MAC program, but the spread in this situation gives Kent State a fighting chance.
Go premium to unlock every Best Bet from this week's NCAA football slate, including ★★★★★ moneyline bets!
Auburn
Head coach Gus Malzahn and his program look poised for a huge season after taking down Oregon in Week 1, and subsequently boosting their national standing early in the year.
The Tigers return to Jordan-Hare Stadium on Saturday against another non-conference game, and they're expected to win big. Auburn hasn't lost a regular season non-conference matchup since 2017 against Clemson when the ACC team was ranked third in the country. Quarterback Bo Nix has taken command of the Auburn offense after the departure of Jared Stidham in the offseason, and the dual-threat playmaker has been impressive over his first two games. Nix's presence has required opposition to respect both his passing and rushing abilities.
What Does The BetQL Dashboard Say?
BetQL's model labels Kent State +35 as the better bet in this matchup.
The spread is a large number, and the Golden Flashes should be in line to cover this one on the road, even though they will likely lose by a hefty margin. If Auburn gets off to a large early start, they could elect to run the football, which would eat up a lot of the clock and therefore create less scoring potential.