2020 Rose Bowl Preview: #7 Oregon vs. #11 Wisconsin
This Pac 12 vs. Big Ten battle features a conference champion and arguably the best collegiate running back ever
By Dan Karpuc - Dec 23, 2019, 8:27pm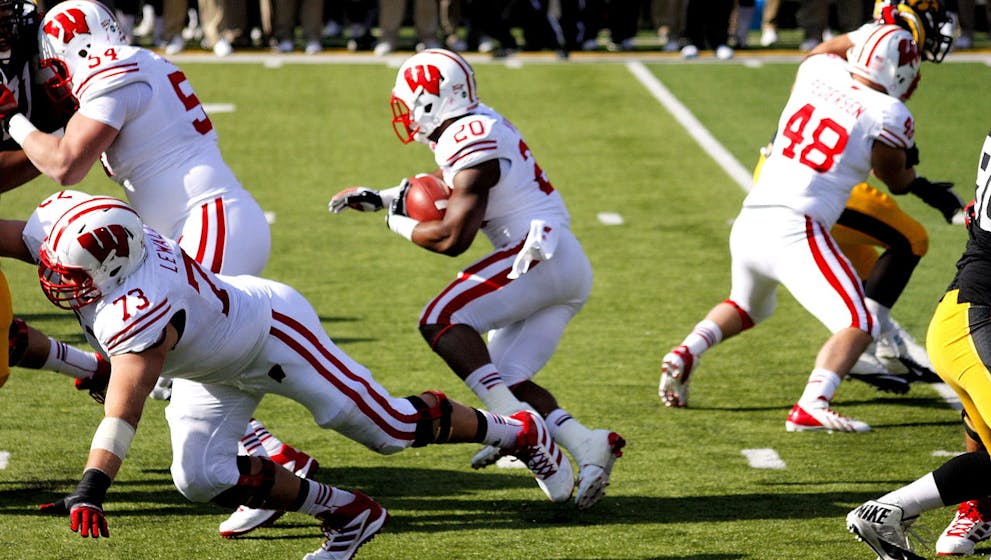 #11 Wisconsin (10-3) vs. #7 Oregon (11-2)
WISC -3, O/U 51.5, Wednesday 1/1/20, 5:00pm EST
The #7 University of Oregon Ducks (11-2) will take on the #11 University of Wisconsin Badgers (10-3) in the Rose Bowl on Wednesday 1/1/20.
The point spread currently sits at +/- 3 with Wisconsin as the favorite. The over/under line sits at 51.5.
The Badgers enter this matchup with the following records: 10-3 Overall, 8-5 Against the Spread, 10-1 As the Favorite (7-4 ATS).
The Ducks enter this matchup with the following records: 11-2 Overall, 7-6 Against the Spread, 0-1 As the Underdog (0-1 ATS).
Keep reading our Oregon vs. Wisconsin prediction below:
Wisconsin
Wisconsin got off to one of the most impressive starts in recent memory, going 6-0 with four shutouts in their first six contests. However, a one-point loss to Illinois on 10/19 followed by a blowout loss to Ohio State (38-7) the following week essentially ended their College Football Playoff hopes. They ended the regular season with a four-game winning streak, but fell once again to the Buckeyes in the Big Ten Championship Game. The Badgers went just 2-4 ATS in their last six games. On the season, Wisconsin ranks 21st in scoring (34.6 points per game) and 10th in defensive scoring (16.1 points allowed per game). Junior quarterback Jack Coan (2,541 passing yards, 17 touchdowns, four interceptions) has performed well, but Wisconsin's offense runs through junior running back Jonathan Taylor (1,909 rushing yards, 6.4 YPC, 26 total TD - 21 rushing), who is already considered one of the best at his position in the history of the NCAA. Expect the Badgers to attempt to establish the run, as indicated by the fact that they've rushed the ball 575 times behind their talented offensive line (and have thrown it 316 times). 
Get one free week of BetQL VIP access when you claim this MGM offer!
Oregon
As seen in the Pac-12 Championship Game, Oregon has the ability to dominate any opponent. The Utah Utes, who came into that contest as one of the most dominant teams in the nation and College Football Playoff aspirations, were manhandled on both ends of the ball. Oregon's two losses came by seven points in their season-opener (at Auburn) and by three points at Arizona State (on 11/23). While Wisconsin may be perceived as the definite defensive powerhouse in this matchup, it's worth mentioning that Oregon held their opponents to single-digits on the scoreboard six different times (Wisconsin did that four times - all of which were shutouts). On the season, Oregon ranks 15th in scoring (35.9 points per game) and 9th in defensive scoring (15.7 points allowed per contest), right ahead of Wisconsin. Justin Herbert (3,333 passing yards, 33 total touchdowns - 32 passing, five interceptions) has been one of the best quarterbacks in the nation while sophomore running back CJ Verdell (1,171 rushing yards, 6.5 YPC, eight touchdowns) emerged as one of the best big-play threats at his position due to his explosiveness and elusive, diminutive stature. Overall, Herbert has spread the ball around and Oregon's offense has been slightly run-heavy, but at a much lower rate than Wisconsin. Due to the presence of their star quarterback, Oregon can put up points in a variety of ways. 
DraftKings is offering a special promotion for BetQL users. Claim it!
Prediction
We are really hoping this Rose Bowl with Wisconsin vs. Oregon will be a good game. Our Rose Bowl prediction is that this will be a tight, close-fought game. Subscribe to BetQL to see our full score prediction, our over/under pick, and who our model says you should bet in this game.