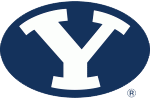 Sat 11/23, 5:00 PM - Mcguirk Alumni Stadium
UMASS +42, O/U 69
Sat 11/23, 5:00 PM - Mcguirk Alumni Stadium
UMASS +42, O/U 69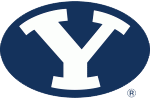 7-6
1-11
Spread
Moneyline
Total
1H Spread
1H Moneyline
1H Total
Best Bets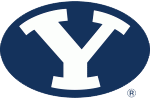 BYU
UMass
32.5
Proj First Half Score
8.5

-42 (-110)
o69 (-110)

-42 (-110)
o68.5 (-110)

-42 (-110)
o69 (-110)

-42 (-110)
o68.5 (-110)

-42 (-110)
o68.5 (-110)

-42 (-110)
o68.5 (-110)

Consensus
MINUTEMEN +42

William Hill
MINUTEMEN +41.5

Caesars
MINUTEMEN +41.5
See All Sportsbooks
BYU vs UMass Prediction
On Saturday 11/23/19 The BYU Cougars are traveling across the country to play the UMass Minutemen at McGuirk Stadium in what we are calling at BetQL the Independent Conference Degenerate Super Bowl. Currently the spread sits at +/- 40 and the Over / Under line is at 69 (nice). Read our full BYU Umass Prediction below:

The BYU Cougars are heading East and entering this game with a 6-4 record and 4-6 record against the spread. BYU is always a favorite for sports bettors because they are able to create their whole schedule and they play up to the competition of power five schools. BYU has been a bit all over the place this year. In the first three weeks they put up a good fight against Utah and then beat both Tennneesse & USC. From there BYU dropped three games in a row but since then BYU has been able to right the ship. The BYU Cougars have won their last four games in a row but against the spread in that span they are 2-2. The bookmakers have a pretty good feel on BYU and have been setting the lines in the exact right spot. BYU's last two games were against lesser opponents in Liberty and Idaho State. Even though they won both those games BYU was not able to cover the spread in either. The BYU portion of our BYU UMass prediction comes down to the Cougars defense. If they give up more than 2 scores this spread will be nearly impossible for them to cover. BYU's defense currently ranks #58 in the nation giving up an average of 27.3 points per game and ranks #56 for opponents passing yards per game with an average of 223.7. If BYU can stop UMass's passing attack it should be a cake walk win and cover.

UMass is a bad football team. We can not stress this enough. Every week at BetQL we write a prediction for UMass because the line is always so big it is interesting to see if they will cover. UMass enters the game with a 1-10 record and a 1-10 record against the spread. Last week was an absolutely THRILLING week for UMass as they scored twice on Northwestern and looked like they may win the game straight up. Unfortunately for UMass there were three more quarters to play and they did not end up covering the 38.5 point spread losing the game 45-6. UMass' passing offense came to play early in the game and threw the ball all over a pretty good Northwestern secondary. UMass' redzone offense did not show up though because UMass had to settle for two early field goals, and was totally unable to score a touchdown. Once the second quarter the game completely shifted. UMass has the nation's worst rushing defense and it showed. They gave up 220 yard rushing and 4 TDs to Northwestern's freshman RB Evan Hull. Our UMass portion of the BYU UMass prediction is that UMass will give up even more yards rushing to BYU. Similar to Northwestern, BYU uses many different running backs and their quarterback is able to rush as well, so this game will most likely look a lot like the game last week. UMass will need a miracle to win and a few scores to cover.

The UMass BYU prediction is tough to make when there are so many points to cover. If UMass scores at all they will have a good chance of covering. If BYU takes their foot off the gas in the 4th like the did last week against Idaho State then your -40 bet will be dead. We are predicting a long day for one of College Football's worst teams, but it is hard to ever advise some one to pass up taking 40 points. We recommend that no matter which side of the Independent Conference Degenerate Super Bowl you bet that you only sprinkle a little. Be safe and have fun.

Team Summary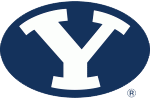 BYU Summary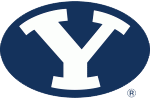 Head Coach
Kalani Sitake
Off. Returning Starters
9/11
Def. Returning Starters
8/11
UMass Summary
Head Coach
Walt Bell
Off. Returning Starters
5/11
Def. Returning Starters
3/11
Schedule Summary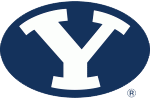 Total Games: 0
Record: 0-0
ATS Record: 0-0
O/U Record: 0-0
Games: 0
Record: 0-0
ATS: 0-0
O/U: 0-0
Top Trends Summary
The Cougars's top 8 trends favoring them to cover the Spread
Stars
Top Trend & Type
Total Games
Record
Units Won
ROI
situational

UMass are 1 - 10 in all games this season
Games
11
Record
10-1
Units Won
0
ROI
0.0%
situational

UMass are 1 - 10 in all lined games this season
Games
11
Record
10-1
Units Won
0
ROI
0.0%
coaching

Walt Bell is 1 - 10 in all lined games while coaching UMass
Games
11
Record
10-1
Units Won
0
ROI
0.0%
coaching

Walt Bell is 1 - 10 in all games while coaching UMass
Games
11
Record
10-1
Units Won
0
ROI
0.0%
situational

UMass are 1 - 9 when playing on a Saturday this season
Games
10
Record
9-1
Units Won
0
ROI
0.0%
situational

UMass are 1 - 9 as an underdog this season
Games
10
Record
9-1
Units Won
0
ROI
0.0%
situational

UMass are 1 - 9 in games played on turf this season
Games
10
Record
9-1
Units Won
0
ROI
0.0%
coaching

Walt Bell is 1 - 9 in games played on turf while coaching UMass
Games
10
Record
9-1
Units Won
0
ROI
0.0%
Spread
Moneyline
Total
1st Half Spread
1st Half Moneyline
1st Half Total
2nd Half Spread
2nd Half Moneyline