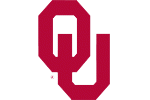 Sat 12/28, 9:20 PM - Cfb Playoff - Peach Bowl - Georgia Dome
OKLA +12, O/U 75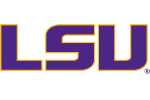 Sat 12/28, 9:20 PM - Cfb Playoff - Peach Bowl - Georgia Dome
OKLA +12, O/U 75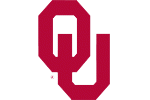 12-2
Premium Access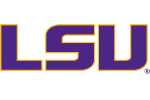 15-0
Spread
Moneyline
Total
1H Spread
1H Moneyline
1H Total
Best Bets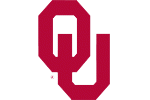 Oklahoma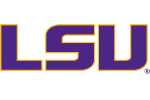 LSU

+12 (-110)
o75 (-110)

+12 (-112)
o74.5 (-112)

+12 (-110)
o75 (-110)

+12 (-110)
o74.5 (-110)

+12 (-110)
o74.5 (-110)

+12 (-110)
o75 (-110)

+12 (-110)
o75 (-110)

Consensus
SOONERS +12

FanDuel
SOONERS +12.5

William Hill
SOONERS +12.5
See All Sportsbooks
Oklahoma vs LSU Prediction
The No. 1 LSU Tigers (13-0) will take on the No. 4 Oklahoma Sooners (12-1) in the Peach Bowl on Saturday 12/28/19. Heading into this College Football Playoff Semifinal, the Tigers ran the table and are coming off of a dominant 37-10 victory over Georgia in the SEC Championship. Oklahoma earned its way in following an overtime win over Baylor in the Big 12 Championship. LSU opened as nine-point favorites and the line quickly moved after the public began to hammer the Tigers. Read our LSU Oklahoma Peach Bowl prediction below:
LSU is led by their Heisman frontrunner quarterback Joe Burrow. He ranks 2nd in the FBS with 4,715 passing yards and leads the nation in passing touchdowns (48). As the overwhelming frontrunner to win college football's most prestigious individual award, he will be expected to continue his utter dominance in this matchup, especially after dismantling Georgia's elite defense in his last outing. Ja'Marr Chase (73 receptions, 1,498 receiving yards), Justin Jefferson (88 catches, 1,207 receiving yards) have combined for 32 of Burrow's touchdowns and should wreak havoc on a beatable Sooners secondary. Overall, LSU ranks 3rd in the FBS in scoring (47.8 points per game) and 27th in scoring defense (21.2 points per contest). The Tigers have gone 13-0 SU, 7-4 ATS and the over has gone 8-4 in their contests.
Oklahoma has relied on their quarterback just as much as LSU has this season (if not more). Sooners quarterback Jalen Hurts incredibly ranks 6th in the FBS with 3,634 passing yards and 20th in the FBS in rushing yards (1,255) along with 32 passing touchdowns (T-10th) and 18 running touchdowns (7th). He will be relied on to have the best game in a Sooners uniform and, based on his reputation as a big-game quarterback with a championship under his belt from his time with Alabama, he should not be written off in any capacity. The Sooners ranks 5th in the FBS in scoring (43.2 points per game) and 50th in scoring defense (24.5 points per contest). Although Oklahoma has gone 12-1 SU (with their lone loss coming in a shootout on the road against Kansas State), they've gone 5-7 ATS and the over has gone 5-7 in their games.
If you are looking at our LSU Oklahoma Peach Bowl prediction to confirm which side you already like, you might be interested in these trends. In Oklahoma's last 16 games in which the total was 63 or higher, they've gone 15-1 SU. Meanwhile, in LSU's last 13 games against teams who average 8.0-plus yards per pass attempt, the Tigers have gone 12-1 ATS. It's realistic to assume that either team could win this game or cover the spread. In addition to our LSU Oklahoma Peach Bowl prediction, you can see more trends, updated odds, injuries and more on this game page.
Check out our sportsbook offers to get free money to bet this game!
Team Summary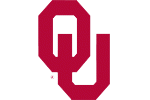 Oklahoma Summary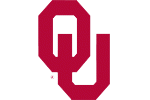 Head Coach
Lincoln Riley
Off. Returning Starters
4/11
Def. Returning Starters
8/11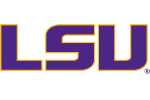 LSU Summary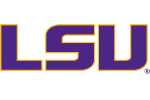 Head Coach
Ed Orgeron
Off. Returning Starters
8/11
Def. Returning Starters
8/11
Schedule Summary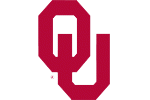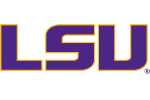 Total Games: 0
Record: 0-0
ATS Record: 0-0
O/U Record: 0-0
Games: 0
Record: 0-0
ATS: 0-0
O/U: 0-0
Top Trends Summary
The Tigers's top 1 trend favoring them to cover the Spread
Spread
Moneyline
Total
1st Half Spread
1st Half Moneyline
1st Half Total
2nd Half Spread
2nd Half Moneyline