Playing Styles Will Clash When Villanova Takes On Ohio State
The Wildcats and the Buckeyes have very few similarities
By Dan Karpuc - Nov 12, 2019, 10:03pm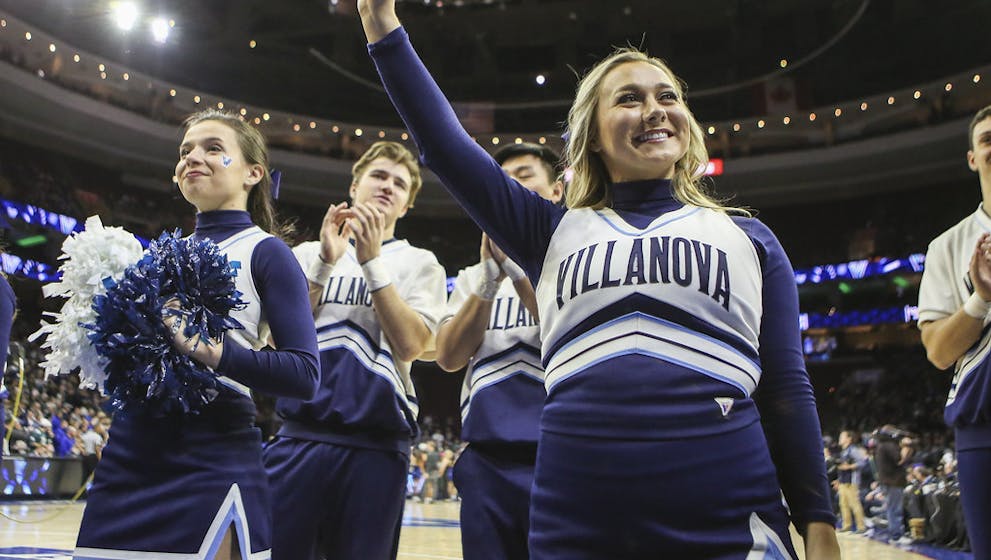 #10 Villanova at #16 Ohio State (-1.5)
Wednesday November 13th, 7:00pm EST
The #10 Villanova Wildcats (1-0) will take on the #16 Ohio State Buckeyes (2-0) on Wednesday evening. 
Villanova beat Army 97-54 in their season-opener and covered as 23-point favorites.
Ohio State beat Cincinnati 64-56 in their season-opener and covered as five-point favorites and then got by UMass-Lowell 76-56 and failed to cover as 23-point favorites. 
Nova's game went over the point total while both of OSU's contests finished under the total. 
The matchup between Villanova's juggernaut offense and Ohio State's swarming defense makes this a must-watch early-season game televised nationally on FS1. 
Villanova
Per usual, Jay Wright's squad is fully expected to operate with a team-first offensive scheme that doesn't cater to a specific player, but rather focuses on finding the best-possible shot. In their victory over Army, four of their five starters had double-digit field goal attempts, including freshman forward Jeremiah Robinson-Earl who starred in his Nova debut, going 9-of-14 shooting for 24 points, 13 rebounds and added an assist and a block in just 27 minutes. 
Sophomore Saddiq Bey also went 9-of-14 shooting for 22 points and chipped in an assist and two steals in 24 minutes. Freshman guard Justin Moore, junior guard Collin Gillespie and junior forward Jermaine Samuels all drew starts and are expected to make up the starting five in this contest. Sophomore Cole Swider went 6-of-9 shooting for 18 points and added six boards and two assists in 22 minutes off the bench as the team's sixth man. No other reserve had more than three shot attempts. 
In their opener, 30 of Villanova's 69 field goal attempts came from beyond the arc while they converted 13-of-16 free throws. They knocked down 12 of those 30 three-pointers and assisted on 22 of their 36 made field goals. They also controlled the glass 54-to-26. While Ohio State is in a different class than Army, their opening performance can be used as a general barometer of their general style. 
Find out which team the public is betting on in this matchup on BetQL's Public Betting Dashboard!
Ohio State 
While Villanova is expected to have an elite offense yet again this season, Ohio State is essentially the polar opposite under head coach Chris Holtmann. The Buckeyes preach a defensive-first, in-your-face style of play and operate at a snail's pace offensively. They'll also be without senior forward Andre Wesson (eye socket) for this contest. He's one of the team's top defenders. 
Andre's brother Kaleb is perhaps the team's most dangerous weapon, and he's averaging 10.5 points, 12.0 rebounds and 3.5 assists in 30.5 minutes over his first two starts. Three others (junior forward Kyle Young, freshman point guard D.J. Carton and freshman forward Alonzo Gaffney) are averaging double-digit points and sophomore guard Luther Muhammad is an elite perimeter defender, but this team is searching for a leader on the offensive end. Will that be Kaleb Wesson? Will that be the five-star freshman Carton? At this point, nobody knows.
It will be fascinating to see how this game plays out, since the Buckeyes play tight perimeter defense and rarely tend to allow open shots from beyond the arc. They held UMass-Lowell to 5-of-23 (21.7 percent) shooting from three last game and Cincinnati to 4-of-21 (19.0 percent) shooting in their opener. That's a trend that should continue based on their defensive scheme, which could cause some issues for Nova. Young, Wesson, Muhammad, junior guard transfer C.J. Walker and sophomore Duane Washington Jr. started against UMass-Lowell and are expected to make up the starting five for this contest, while Carton and Gaffney will look to make an impact off the bench. 
Prediction
So, does the data favor Villanova or Ohio State? BetQL's NCAA Basketball Model lists Villanova (+1.5) as a ★★ value bet and Nova's +100 moneyline as a ★★★ bet.
Get full access to our betting data and tools for every D-I college hoops game this season and start making more informed bets right now!