NCAAB
Preview: Saint Louis vs. VCU
This Atlantic-10 showdown should be a tight battle
By BetQL - Feb 21, 2020, 3:51pm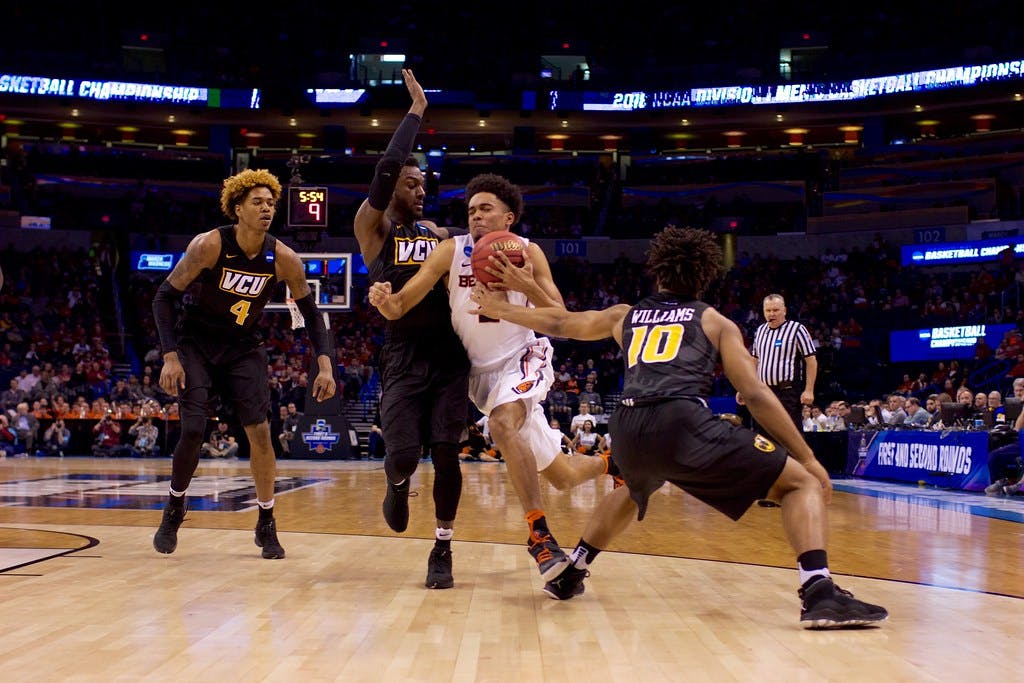 One of the highlights of the Friday night college basketball schedule is an Atlantic-10 showdown between the VCU Rams and the St. Louis Billikens. 
VCU is listed as a two-point road favorite and the total is listed at 131.5. CLICK HERE to view live odds for this contest.
Both teams have a lot of work to do if they're going to improve their seed for the conference tournament and make a late push for a spot in the NCAA Tournament. Let's take a closer look at both teams.

SAINT LOUIS
The Billikens have seen their NCAA Tournament hopes take a serious hit over the past two weeks. St. Louis has lost three of its last four games to fall to 18-8 overall and just 7-6 in conference play. That's not going to cut it as far as the tournament is concerned and the Billikens may need to win our to have a chance. The good news is that St. Louis has the players to make that happen. It starts with Jordan Goodwin, who averages a double-double with 15.7 points and 10.5 rebounds per game. Goodwin is a monster on the boards despite being just 6'3''. He's a physical guard who doesn't have a strong perimeter game but is great at getting to the basket. The Billikens also get a double-double most nights from forward Hasahn French, who averages 11.9 points and 10.4 rebounds every time out. Between Goodwin and French, St. Louis can be a handful on the boards, which helps the Billikens stay in games. However, they lack outside shooters and backcourt depth with Gibson Jimerson and Fred Thatch Jr. unavailable. Plus, freshman point guard Yuri Collins isn't much of a scoring threat despite averaging 5.1 assists per game. If St. Louis doesn't take full advantage of its size and physicality inside, the Billikens can be somewhat limited offensively.
VCU
As for the Rams, they are in a similar position to St. Louis.  A month ago, VCU had a legitimate chance of getting an invitation to the Big Dance. But the Rams are reeling with four losses in their last five games. They are also a mere 7-6 inside the Atlantic-10 and 17-9 overall, leaving them with little margin for error from here on out. Much like St. Louis, the Rams have a player who is a physical force inside the paint in Marcus Santos-Silva, a 6'7'' and 250-pound forward who averages 12.7 points and 9.1 rebounds per game. However, outside of Santos-Silva, VCU is a perimeter-oriented team. The Rams usually get solid guard play from the trio of De'Riante Jenkins, Marcus Evans, and Nah'Shon Hyland. Unfortunately for VCU, Evans has missed the last two games (both losses) with a knee injury and figures to be a game-time decision on Friday. In his absence, Jenkins has struggled to step up as the team's go-to guy the way one would hope a senior would be able to do.
Click the button below to unlock the best bets for this game and every other one on today's slate!