TB
Buccaneers
Sun 1/24, 8:05 PM
GB
Packers
GB -3.5 O/U 51
BUF
Bills
Sun 1/24, 11:40 PM
KC
Chiefs
KC -3 O/U 54
Ken Barkley: College Basketball Overnight Bets for Wednesday January 13, 2021
Taking a look at Wednesday's best college basketball values
By Ken Barkley - Jan 13, 2021, 1:51am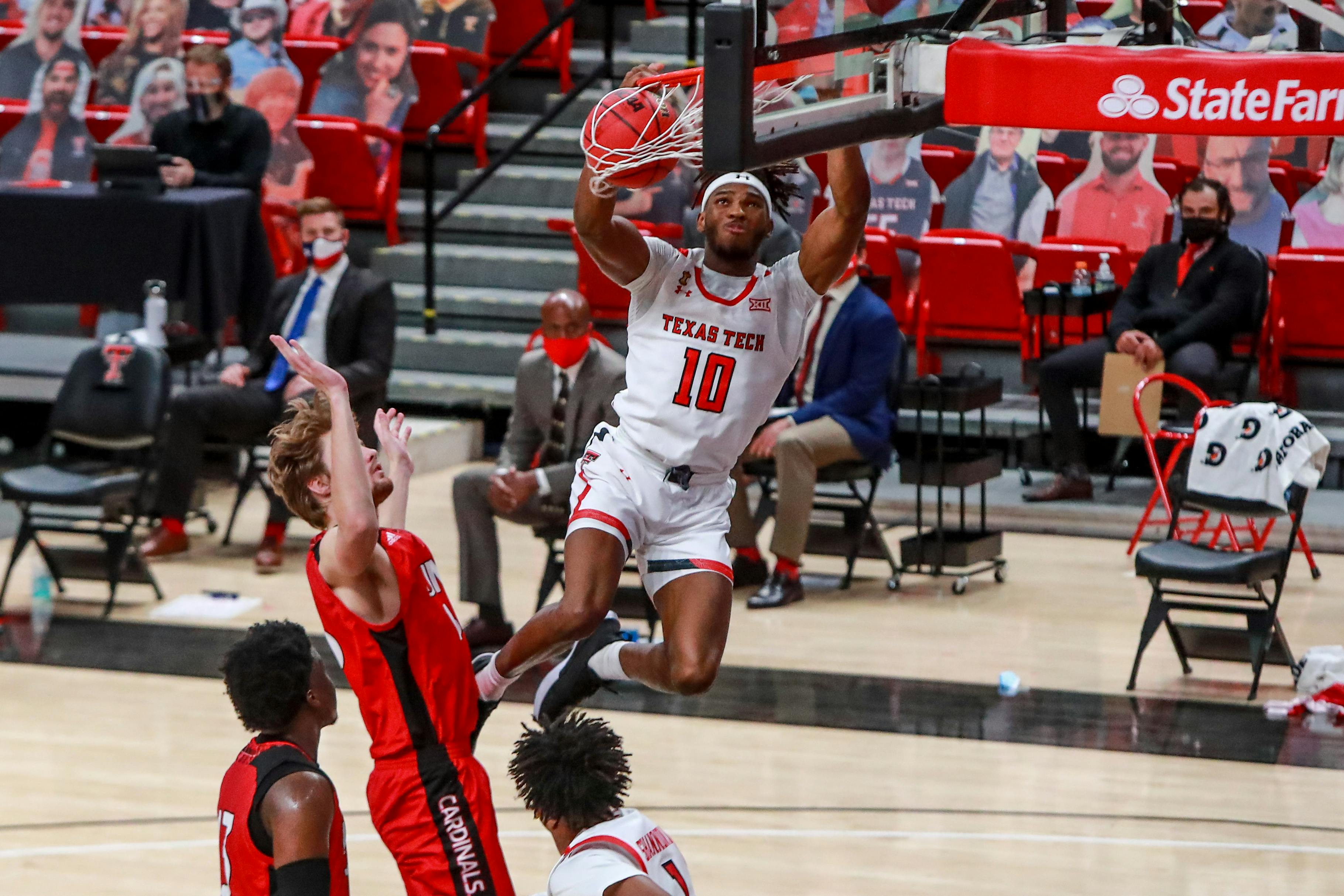 Well, it was a really successful 24 hours for "Overnights," at least in terms of closing line value. I have no idea (as of this writing) whether the bets from last night's article will win, but literally all of them moved multiple points in our favor, and in the case of the one total I wrote up, it moved about 4-4.5 points in our favor. We beat the close by a LOT. Not sure if we'll win any of those bets, but long term that's exactly the type of market agreement you're looking for.
So with all that in mind...let's see if we can do it again! Here are three bets that stand out for Wednesday in college basketball:

The best game on the board (to me), might as well have some money on it. I show an edge on the Red Raiders getting 3 points in a game that should be very low-scoring. As we've seen with a lot of games featuring both these teams, close, rock-fight type of games can be expected in a lot of situations. This is one. My number is close to a pk, between pk and Texas -1, so there is value on Tech at +3, +2.5, and +2 would be about a half-unit bet.
We played against the Bulldogs on Saturday and had success with Vanderbilt at a short number, covering barely as an underdog. We take another underdog here at what I think is a number too high against the Bulldogs. A&M should really be more like +2 or +3 in this game, in my opinion. The Aggies at +6, +5.5, and +5 are all bets worth making vs. my number.
Some of this is clearly being created by Texas A&M's struggles as a road team. They are 0-3 on the road and have lost by 18, 23 and 24 points. That's...not good. But it's also just three games, and I have two of those opponents (LSU and South Carolina) rated higher than the team they're facing in Starkville here. Based on those results, I know it's tough to back a road team at this number, but my projections indicate it's valuable.
I joked about this on "You Better You Bet" tonight, but please...don't watch this game. Even if you bet the over and join me...do not watch this game. It's going to be brutal. The teams are not evenly matched and Fordham features a disastrous offense thus far. The total combined points in their last game did not exceed 100. But that is also creating a number that I think is a little too low.
This is as contrarian as it gets when you want to bet Fordham overs. It's the opposite of Gonzaga unders. My number doesn't expect fireworks, but it's in the mid-to-high 120's rather than 122.5. Really, it's just a question of HOW awful this will be, not whether it will be an awful game. There's value to play this up at least two points to 124.5. I wouldn't ever subject myself to watching this play out, though.
Check the score after, and see if you won.
Listen to Ken Barkley Monday-Friday on You Better You Bet and follow him on Twitter @LockyLockerson.