College Basketball Mid-Majors: 4 Teams That Can Pull Upsets in the NCAA Tournament
Four intriguing teams to eye as March Madness underdogs
By Reed Wallach - Feb 19, 2021, 9:53pm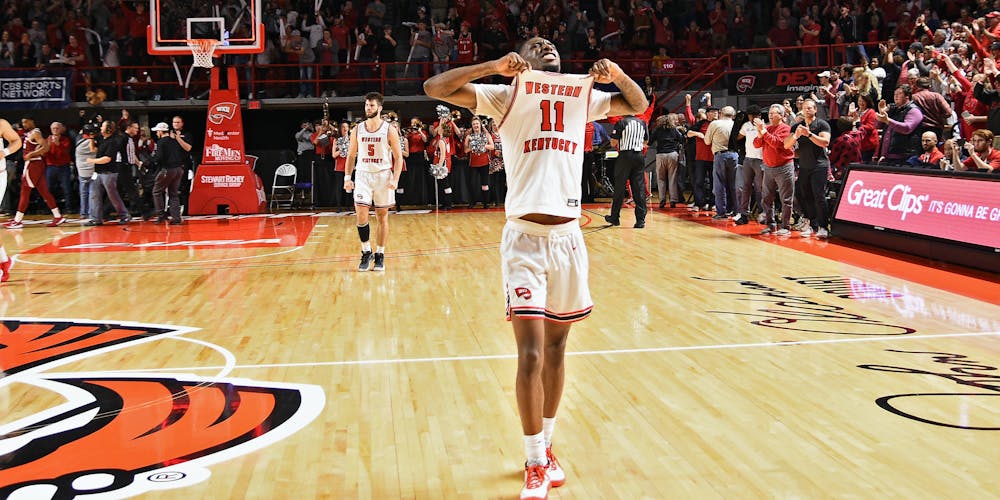 It's become a March Madness tradition that a large betting underdog will pull an early upset and send a highly ranked team home on the first weekend of the NCAA Tournament.
While many are watching ESPN for your high major game of the night, the NCAA Tournament is composed of smaller programs from across the country. Our goal is to prepare you for all the teams, and some that may spark an upset in the first weekend.
It's a tricky case to navigate the mid-major world as many need to win their conference tournament to qualify for the Big Dance. This year, some conferences may even opt to not have one given the COVID-19 circumstances.

For reference, the bracketology I am referencing above is courtesy of a friend of our college basketball podcast BetQL U Lukas Harkins' Bracketology update from February 16.
Wright State Raiders
The Raiders have been decimating the Horizon league this season. Outside of the oft-spoken Loyola-Chicago and Drake, this is the highest rated team by KenPom on our table.
With an up-tempo attack that is No. 1 in the league in both offensive and defensive efficiency, Scott Nagy's club is on a roll this season.
The team is led by senior big man Loudon Love, who is averaging 16 points and 10 rebounds per game.
What makes Wright State dangerous is that they have a reliable offense. Their O is generated by shots inside the arc. The team is inside the top third of the country in percentage of points on two's. The team is also second in offensive rebounds per game in the Horizon league. Second chances and shots close to the rim are the keys to success for WSU.
Nagy's club mimics its offensive philosophy on the defensive end. The team allows an incredibly low three point rate -- 37th in the nation -- while also top-50 in defensive rebounding.
What could be the downfall for the team come tournament time is their pace. Wright State is 65th in the country in adjusted tempo, per KenPom, but also generates very few turnovers, 292nd in opponent turnover rate.
When the Raiders step up in class to play a team can get clean looks from three and are comfortable playing fast, it will spell trouble.
Wright State would be looking for a Tennessee-type team come tourney time for its best shot to pull an upset. The Vols struggle to shoot from deep and the offense can go missing in times of need, as seen in losses to Ole Miss and LSU.
Not to mention, Wright State may be able to dictate the tempo off missed shots and may speed up the typically slow-paced Volunteers. A team that plays fast like Alabama or Creighton would be a bad matchup for Wright State on Selection Sunday.
Get all of BetQL's best bets for the NCAA basketball season! Dating back a full calendar year, our five-star (max-value) bets have won 61% of the time!
Western Kentucky Hilltoppers
Western Kentucky is seemingly the banner team of who I want to target in the tournament if it earns a bid. A near three-week layoff ended last weekend for the Hilltoppers and they have fallen out of the national eye as a mid-major sleeper.
This is a team that has a potential first-round NBA pick on the roster in big man Charles Bassey and owns a victory over Alabama on the road this season.
A cause for concern with Western Kentucky is its ghastly turnover metrics. The 'Toppers are 242nd in the country in turnover rate, but I do trust senior guard Taveion Hollingsworth quite a bit to help pace this offense.
Don't sleep on WKU's free throw shooting either, 11th best in the country at 78.9%. In its nine man rotation, Western Kentucky has seven upperclassmen. I'm always a fan of veteran mid-majors and Rick Stansburry's club has the right recipe to pull a tournament upset this season.
All in all, I'm buying WKU to be a threat in March. The Hilltoppers' physical defense allows opponents to shoot just 46.8% on two-point shots and are 27th in the country in opponents offensive rebounding rate. They were able to limit Alabama -- a top offense in the country -- to 71 points earlier in the year.
Western Kentucky is a poor matchup for many teams, especially those that don't generate a ton of turnovers -- looking at you Creighton and USC. Bassey and Co. can also pose a threat to a team like Missouri, who finds itself in foul trouble often and has been shaky shooting it from beyond the arc.
Play DFS? Be sure to get a 3-day free trial on RotoQL to check out our projections!
UC-Santa Barbara Gauchos
The Gauchos have been knocking on the door for the past several years. Since a 6-22 campaign in 2016-2017, and the subsequent hiring of Joe Pasternak, UC-Santa Barbara has won 20+ every season. I see this as the year they get over the hump.
UCSB is one of the most upperclassmen-heavy teams in the country, 26th in experience according to KenPom. While the Gauchos lost games on the road to known Big West powerhouse UC-Irvine back in December, the team has found its rhythm since, winning 10 straight.
Pasternak's squad is led by senior guard JaQuori McLaughlin. After starting his career at Oregon State, McLaughlin has turned into one of the stars of the Big West, averaging 16 points and five assists, while sporting a 40% three-point percentage.
The Gauchos are effective at not only protecting the ball, but turning their opponent over. The club is inside the top 60 in the country in both metrics.
Santa Barbara is 282nd in adjusted tempo, yet they are turning opponents over often. In games that become more of a grind, McLaughlin and Co. have proven that they can cut down opponent possessions with their top-100 steal percentage.
As of this writing, Santa Barbara is leading the Big West regular season at 10-2 in conference play. A back-to-back series against second place Cal State Bakersfield will be pivotal to USCB securing the No. 1 seed in a potential tournament setting.
The Gauchos could be a difficult matchup for Luka Garza and Iowa. UCSB has two stud forwards in Amadou Sow and Miles Norris to check Garza, but also can limit perimeter shots for a three-point focused Hawkeye team.
Houston is another team that could be on upset alert if they draw Santa Barbara early in the tournament.
Houston is first in the AAC in three-point rate, and could shoot themselves into some trouble against the aforementioned Gaucho defense that thrives at limiting opponent's perimeter shots, 30th in the nation in defensive three-point rate.
Would Houston be able to counter if Santa Barbara shuts down their first option? If not, an upset is possible.
Navy Midshipmen
Many are more familiar with back-to-back Patriot League Champions Colgate, but Navy is the team that could get the NCAA Tournament bid this season.
The Midshipmen have put together a strong 11-2 season with its two defeats coming to Maryland and in overtime to Army on January 24th.
I would be remiss not to mention that the team has not played since January 30th because of COVID issues, but I still see them as a threat to make some noise down the stretch.
I find that Navy's overall metrics are more sustainable than Colgate's. The Midshipmen lead the Patriot league in not only turnover rate but also offensive and defensive rebounding percentage.
On the other side, Colgate has been a force through its 9-1 start. The Raiders are No. 1 in both offensive and defensive efficiency, per KenPom, and are shooting nearly 39% from beyond the arc as a team, the 17th best mark in the country. Pair that with the fifth best three-point defense in the country, and Colgate may appear unstoppable.
However, I'm more concerned about Colgate than the metrics may suggest. The team has only faced Army, Holy Cross, and Boston this season due to scheduling issues. We don't know how good Colgate is yet, which is why I give Navy the nod out of the Patriot League.
If Navy can come back strong from this COVID-19 layoff, they seem primed to make a run in the Patriot League tournament and steal the crown from Colgate. Navy matches up well against a team like Virginia because of its ability to control the boards. The Midshipmen would be a live underdog if that match up takes place in the NCAA Tournament.