Brooklyn Nets
vs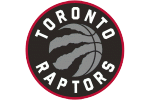 Toronto Raptors Prediction
The Brooklyn Nets are slight 51.7 percent favorites over the Toronto Raptors. The Nets are shooting 48.7 percent from the field and the Raptors are forecasted to shoot 47.6 percent. The rebounding battle is pretty even with the Nets projected for 43.7 rebounds vs. 43.4 for the Raptors. The Raptors are committing fewer turnovers at 11.8 vs 14.9 for the Nets. The Nets are making 14.5 three pointers on 38.2 percent from three point range. The Raptors are making 14.8 three pointers on 40.9 percent. KEY PLAYER STATISTICAL DATA---PTS: Kyrie Irving 28.4, Gary Trent 19.4 ASSISTS: Kyrie Irving 7, Malachi Flynn 4.9 REBOUNDS: DeAndre Jordan 10.2, Chris Boucher 5 SPORTS ODDS: Sportsbooks and handicappers have set the line at TOR -2.5 TOTAL 227.5. WIN-LOSS Brooklyn Nets 38-19 Toronto Raptors 23-35 ATS Brooklyn Nets 30-27 Sweat Barometer 1.9 Toronto Raptors 24-34 Sweat Barometer -2.9 OVER-UNDER Brooklyn Nets 31-26 Avg Over/Under Line 6.1 Toronto Raptors 29-29 Avg Over/Under Line 4.1 ACCUSCORE PICK RECORD - POINT SPREAD PICKS Brooklyn Nets 29-25 Toronto Raptors 30-27 OVER-UNDER PICKS Brooklyn Nets 30-27 Toronto Raptors 30-27
Brooklyn Nets vs Toronto Raptors Prediction
The Toronto Raptors will host the Brooklyn Nets at Amalie Arena on Wednesday evening. Currently, the point spread in this game sits at +/-4 with the Raptors listed as the home favorite. These two teams are trending in opposite directions, however, as the Nets are coming off a win over the New Orleans Pelicans but have gone just 3-2 in their last five outings, while the Raptors are 3-0 in their last three contests following a win over the Thunder the last time out. Keep reading our Raptors vs Nets prediction to see how each team stacks up and find out which way our NBA model is betting in this game.
Toronto Raptors Preview
The Raptors (24-34) might sit 10 games under the .500 threshold, but they've been playing well in recent weeks and enter this contest knowing they're riding a three-game winning streak following their victory over the Oklahoma City Thunder the last time out. Toronto had three days to prepare for this matchup as they were off on both Monday and Tuesday, and that could represent an edge as well considering the Canadian franchise has played its last three games at Amalie Arena as well, keeping their travelling distances to a minimum. The Raptors' current three-game winning run also includes victories over the Orlando Magic and the San Antonio Spurs, and while they should be confident ahead of this contest, it's fair to mention that they're yet to meet an opponent as strong as the Nets during their current run. Plus, their record of 14-15 when playing at home doesn't really inspire confidence. The Raptors are playing well of late and are listed as favorites ahead of this matchup, but it remains to be seen whether they can back that label up against one of the top teams in the Eastern Conference.
Brooklyn Nets Preview
The Nets (39-19) own one of the best records in The Association and many believe they're big candidates to represent the Eastern Conference in the NBA Finals due to their impressive collection of talent on both ends of the court. And while their recent results have been less than impressive (3-2 over their last five games, including a tight victory over the New Orleans Pelicans on Tuesday), it's fair to mention they've been decimated by injuries of late -- James Harden and Kevin Durant have both been ruled out, LaMarcus Aldridge retired, Nicolas Claxton will be a game-time call… and what seemed to be a strong Big Three with experienced bench alternatives now will be Irving leading the way, Griffin coming off the bench and a couple of depth pieces taking on bigger roles, such as Jeff Green, Landry Shamet and even DeAndre Jordan. The Nets have also performed well when playing on the road and own a 16-12 mark when playing on enemy territory, so they have a good chance to come away with the win if Kyrie Irving can lead the team once again. He already did that Tuesday against the Pelicans, tallying 32 points and eight assists to lead Brooklyn to a huge win on the road.
Full Game Prediction
Rest might be an issue for the Nets, as this will be their fifth game on the road out of their last six while also being underwhelming and depleted in terms of injuries. This is not an easy game since the Raptors are also riding a three-game winning streak and trending in the right direction. However, Brooklyn has a deeper team across the board and might have enough to secure the win here. Either way, this game has the makings of being a tight contest that will go down to the wire.